Harri
Human Resources Software · New York, United States · 520 Employees
Founded in 2012, Harri offers a next-generation software technology platform that helps hospitality businesses build, manage, and engage with their teams. Harri's platform provides solutions for talent acquisition, employer branding, applicant tracking, scheduling,time and attendance, communications, compliance, and analytics. Harri is headquartered in New York City, New York.Read More
View Company Info for Free
Who is Harri
Headquarters
665 Broadway Ste 402, New York City, New York, 10012, United States
Phone Number
Website
www.harri.com
Revenue
Industry
Software Development & Design
Software
Popular Searches
harri LLC
Harri
Harri Inc
Harris LLC
Harri( US) LLC
SIC Code 73,737
NAICS Code 51,513
Show More
Top Competitors of Harri
1

2

3

4

5

6
Products Owned by Harri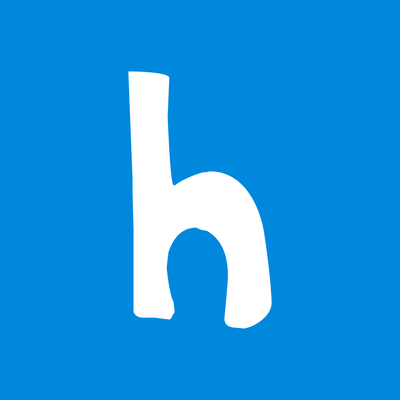 Harri
See more technologies
Harri Company Metrics
Company Insights
Employee Growth Rate
Investors
Atalaya, Golub Capital
$43M
Most Recent Funding Amount
2
Number of Funding Rounds
Top Companies in United States
Top 10 companies in United States by revenue
Top 10 companies in United States by number of employees
Top 10 companies in United States by total funding amount
See top companies
Frequently Asked Questions regarding Harri
Where is Harri located?
Harri's headquarters are located at 665 Broadway Ste 402, New York City, New York, 10012, United States
What is Harri's phone number?
Harri's phone number is (844) 427-7443
What is Harri's official website?
Harri's official website is www.harri.com
What is Harri's Revenue?
Harri's revenue is <$5 Million
What is Harri's SIC code?
Harri's SIC: 73,737
What is Harri's NAICS code?
Harri's NAICS: 51,513
How many employees does Harri have?
Harri has 520 employees
What industry does Harri belong to?
Harri is in the industry of: Software Development & Design, Software
What is Harri competition?
Harri top competitors include: Lattice, Avature Ltd, Papaya Global Ltd, Legion Technologies Inc
Who is the CEO of Harri?
Harri's CEO is Luke Fryer
Who is the CFO of Harri?
Harri's CFO is Jack Gordon
How do I contact Harri?
Harri contact info: Phone number: (844) 427-7443 Website: www.harri.com
What does Harri do?
Founded in 2012, Harri offers a next-generation software technology platform that helps hospitality businesses build, manage, and engage with their teams. Harri's platform provides solutions for talent acquisition, employer branding, applicant tracking, scheduling, time and attendance, communications, compliance, and analytics. Harri is headquarter... ed in New York City, New York.Read More
What are Harri social media links?
Harri Linkedin page Harri Facebook page Harri Twitter page
How much funding has Harri raised to date?
Harri has raised $43 Million in 2 funding rounds
When was the last funding round for Harri?
Harri closed its last funding round on Oct 12, 2023 with the amount of $43 Million
Who invested in Harri?
Harri has 3 investors including Atalaya, Golub Capital and Golub Capital.
Is Harri a public company?
Harri is private company therefore does not currently have an official ticker symbol