ThoughtWorks
Business Services · Illinois, United States · 11,058 Employees
ThoughWorks is a global technology, software design and delivery provider. They also offer tools and consulting services. ThoughWorks provides technical training through ThoughtWorks University as well as mentoring opportunities through Jumpstart. Established in 1993, ThoughWorks is headquartered in Chicago, Illinois, United States.Read More
View Company Info for Free
Who is ThoughtWorks
Headquarters
200 E Randolph St Fl 25, Chicago, Illinois, 60601, United States
Phone Number
Website
www.thoughtworks.com
Revenue
Stock Symbol
Industry
Software & Technical Consulting
Software
Popular Searches
Thoughtworks Inc
Thoughtworks
Thoughtworks LLC
The ThoughtWorks Inc
Thoughtworks Ltd
SIC Code 73,737
NAICS Code 54,541
Ticker NASDAQ: TWKS
Show More
Top Competitors of ThoughtWorks
1

2

3

4

5

6
ThoughtWorks Email Formats
ThoughtWorks uses at least 5 email formats with first.last (ex. John.Smith@thoughtworks.com) being used 49% of the time
ThoughtWorks Email Formats
Percentage
first.last
John.Smith@thoughtworks.com

49%

first initials + last
JSmith@thoughtworks.com

19.9%

first + last
JohnSmith@thoughtworks.com

first_last
John_Smith@thoughtworks.com

first
John@thoughtworks.com
Get Verified Emails
View Email Formats for ThoughtWorks
Products Owned by ThoughtWorks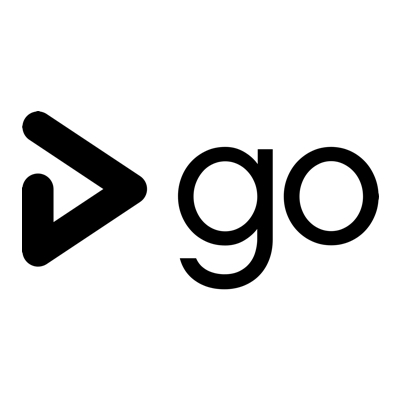 GoCD
See more technologies
ThoughtWorks Company Metrics
Company Insights
Employee Growth Rate
Round
Stock Issuance/Offering
Round
Other Financing Round
Investors
Fidelity, Mubadala, Siemens, GIC
$1.9B
Total Funding Amount
$300M
Most Recent Funding Amount
3
Number of Funding Rounds
Acquisitions & Subsidiaries
Nov 21, 2009
Gemini Solutions
See More Acquisitions & Subsidiaries
Top Companies in United States
Top 10 companies in United States by revenue
Top 10 companies in United States by number of employees
Top 10 companies in United States by total funding amount
See top companies
ThoughtWorks News & Media
Frequently Asked Questions regarding ThoughtWorks
Where is ThoughtWorks located?
ThoughtWorks's headquarters are located at 200 E Randolph St Fl 25, Chicago, Illinois, 60601, United States
What is ThoughtWorks's phone number?
ThoughtWorks's phone number is (312) 373-1000
What is ThoughtWorks's stock symbol?
ThoughtWorks's stock symbol is TWKS
What is ThoughtWorks's official website?
ThoughtWorks's official website is www.thoughtworks.com
What is ThoughtWorks's Revenue?
ThoughtWorks's revenue is $1.2 Billion
What is ThoughtWorks's SIC code?
ThoughtWorks's SIC: 73,737
What is ThoughtWorks's NAICS code?
ThoughtWorks's NAICS: 54,541
How many employees does ThoughtWorks have?
ThoughtWorks has 11,058 employees
What industry does ThoughtWorks belong to?
ThoughtWorks is in the industry of: Software & Technical Consulting, Software
What is ThoughtWorks competition?
ThoughtWorks top competitors include: DataArt, Valtech Ltd, Perficient Inc, Publicis Sapient
What companies has ThoughtWorks acquired?
ThoughtWorks has acquired the companies: Fourkind, Connected, Itoc, Gemini Solutions
What technology does ThoughtWorks use?
Some of the popular technologies that ThoughtWorks uses are: Nativo, Power BI, Tableau, Microsoft Azure Data Factory
Who is the CEO of ThoughtWorks?
ThoughtWorks's CEO is Erin Defosse
Who is the CFO of ThoughtWorks?
ThoughtWorks's CFO is Lori Waltzer
How do I contact ThoughtWorks?
ThoughtWorks contact info: Phone number: (312) 373-1000 Website: www.thoughtworks.com
What does ThoughtWorks do?
ThoughWorks is a global technology, software design and delivery provider. They also offer tools and consulting services. ThoughWorks provides technical training through ThoughtWorks University as well as mentoring opportunities through Jumpstart. Established in 1993, ThoughWorks is headquartered in Chicago, Illinois, United States.... Read More
What are ThoughtWorks social media links?
ThoughtWorks Linkedin page ThoughtWorks Facebook page ThoughtWorks Twitter page
How much funding has ThoughtWorks raised to date?
ThoughtWorks has raised $1.9 Billion in 3 funding rounds
When was the last funding round for ThoughtWorks?
ThoughtWorks closed its last funding round on Dec 09, 2022 with the amount of $300 Million
Who invested in ThoughtWorks?
ThoughtWorks has 6 investors including Fidelity, Mubadala, Siemens and GIC.
Is ThoughtWorks a public company?
Yes, ThoughtWorks is a public company and is traded under the symbol TWKS