Perficient
Business Services · Missouri, United States · 6,893 Employees
Perficient, Inc. is a digital consulting firm based in St. Louis, Missouri. The company's efforts include enterprise mobile applications, creative services, marketing, digital strategy Internet of Things (IoT), information technology, management consulting, customdevelopment, and platform implementations.Read More
View Company Info for Free
Who is Perficient
Headquarters
555 Maryville University Dr Ste 600, St. Louis, Missouri, 63141, United States
Phone Number
Website
www.perficient.com
Revenue
Stock Symbol
Industry
Management Consulting
Business Services
Popular Searches
PERFICIENT Inc
Perficient
Elixiter Inc
PointBridge LLC
Forwardthink Group Inc
SIC Code 87,874
NAICS Code 54,541
Ticker NASDAQ: PRFT
Show More
Top Competitors of Perficient
1

2

3

4

5

6
Products Owned by Perficient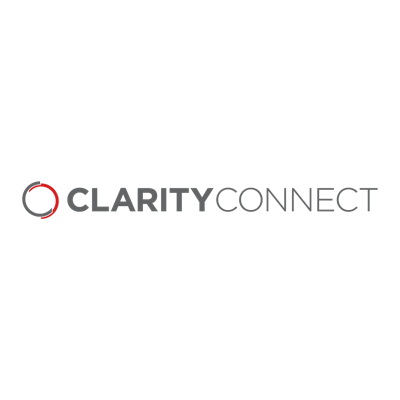 Clarity Connect
See more technologies
Perficient Company Metrics
Company Insights
Employee Growth Rate
Investors
Bank of America, U.S. Bank, Silicon Valley Bank
$256.1M
Total Funding Amount
$125M
Most Recent Funding Amount
9
Number of Funding Rounds
Acquisitions & Subsidiaries
See More Acquisitions & Subsidiaries
Top Companies in United States
Top 10 companies in United States by revenue
Top 10 companies in United States by number of employees
Top 10 companies in United States by total funding amount
See top companies
Frequently Asked Questions regarding Perficient
Where is Perficient located?
Perficient's headquarters are located at 555 Maryville University Dr Ste 600, St. Louis, Missouri, 63141, United States
What is Perficient's phone number?
Perficient's phone number is (314) 529-3600
What is Perficient's stock symbol?
Perficient's stock symbol is PRFT
What is Perficient's official website?
Perficient's official website is www.perficient.com
What is Perficient's Revenue?
Perficient's revenue is $905.1 Million
What is Perficient's SIC code?
Perficient's SIC: 87,874
What is Perficient's NAICS code?
Perficient's NAICS: 54,541
How many employees does Perficient have?
Perficient has 6,893 employees
What industry does Perficient belong to?
Perficient is in the industry of: Management Consulting, Business Services
What is Perficient competition?
Perficient top competitors include: Publicis Sapient, North Highland, YASH Technologies Inc, ThoughtWorks Inc
What companies has Perficient acquired?
Perficient has acquired the companies: Smedix, Socius Group, Redxlerant, Overactive
What technology does Perficient use?
Some of the popular technologies that Perficient uses are: comScore validated Campaign Essentials, ownerIQ, Simpli.fi, 33Across
Who is the CEO of Perficient?
Perficient's CEO is Tom Hogan
Who is the CFO of Perficient?
Perficient's CFO is Paul Martin
How do I contact Perficient?
Perficient contact info: Phone number: (314) 529-3600 Website: www.perficient.com
What does Perficient do?
Perficient, Inc. is a digital consulting firm based in St. Louis, Missouri. The company's efforts include enterprise mobile applications, creative services, marketing, digital strategy Internet of Things (IoT), information technology, management consulting, custom development, and platform implementations.... Read More
What are Perficient social media links?
Perficient Linkedin page Perficient Facebook page Perficient Twitter page
How much funding has Perficient raised to date?
Perficient has raised $256.1 Million in 9 funding rounds
When was the last funding round for Perficient?
Perficient closed its last funding round on Sep 05, 2018 with the amount of $125 Million
Who invested in Perficient?
Perficient has 12 investors including WWC Capital, Watershed Capital, Undisclosed and Undisclosed.
Is Perficient a public company?
Yes, Perficient is a public company and is traded under the symbol PRFT