Semantica
Education · Arizona, United States · <25 Employees
Semantica was created with the goal of creating video content developed specifically to teach Portuguese of Brazil as it's actually spoken. We believe that video content that is contextual and tells a story, is the most powerful tool for learning a language. Our course is a test of this idea. We feel that there is no better way to learn Brazilian Portuguese.Read More
View Company Info for Free
Who is Semantica
Headquarters
PO Box 04815, Phoenix, Arizona, 85018, United States
Phone Number
Website
www.semantica-portuguese.com
Revenue
Industry
Training
Education
Popular Searches
Semantica LLC
Semantica
Semanttica
Semantica Portuguese
SIC Code 82,829
NAICS Code 61,611
Show More
Top Competitors of Semantica
1

2

3

4

5

6
Semantica Org Chart
Phone
Email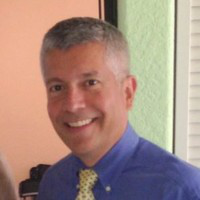 Armando Oliva
President
Phone
Email
Phone
Email
Phone
Email
Top Companies in United States
Top 10 companies in United States by revenue
Top 10 companies in United States by number of employees
Top 10 companies in United States by total funding amount
See top companies
Frequently Asked Questions regarding Semantica
Where is Semantica located?
Semantica's headquarters are located at PO Box 04815, Phoenix, Arizona, 85018, United States
What is Semantica's phone number?
Semantica's phone number is (602) 954-7656
What is Semantica's official website?
Semantica's official website is www.semantica-portuguese.com
What is Semantica's Revenue?
Semantica's revenue is <$5 Million
What is Semantica's SIC code?
Semantica's SIC: 82,829
What is Semantica's NAICS code?
Semantica's NAICS: 61,611
How many employees does Semantica have?
Semantica has <25 employees
What industry does Semantica belong to?
Semantica is in the industry of: Training, Education
What is Semantica competition?
Semantica top competitors include: English Academy 2k, Flow English LLC, Nicki The English Teacher, Web Active English
What technology does Semantica use?
Some of the popular technologies that Semantica uses are: Google Tag Manager, jsDelivr, Gmail for business, PHP
How do I contact Semantica?
Semantica contact info: Phone number: (602) 954-7656 Website: www.semantica-portuguese.com
What does Semantica do?
Semantica was created with the goal of creating video content developed specifically to teach Portuguese of Brazil as it's actually spoken. We believe that video content that is contextual and tells a story, is the most powerful tool for learning a language. Our course is a test of this idea. We feel that there is no better way to learn Brazilian P... ortuguese.Read More
What are Semantica social media links?
Semantica Linkedin page Semantica Facebook page Semantica Twitter page
Is Semantica a public company?
Semantica is private company therefore does not currently have an official ticker symbol