Intellient
Business Services · Arizona, United States · <25 Employees
Intellient is an IT professional services firm providing IT Consulting, Facility Planning and Special Systems IT Consulting. The firm was founded in 1997 by Craig Fuller as Giga Technologies and recently rebranded as Intellient due to growth and expansion of our technology consulting services with a global presence. Intellient provides staff augmentation and IT consulting services for Federal and Local Governments, Aviation, Biotechnology, Education, Private and Corporate sector clients. Intellient is privately owned and headquartered in Scottsdale, Arizona with a remote office in San Diego, California. Intellient possesses over 140 combined years of experience. Airport facility and technology systems project management, design engineering, and construction administration support and systems commissioning services are the organizations major core competencies. Intellient has developed a unique method for preparing project specicifications and delivering project results, helping to prevent unnecessary expenses and create coordination between teams working toward a common goal and a common schedule. Our team is a diverse blend of expertly trained IT consultants and program management professionals; each are educated and experienced as trusted advisors, engineers and program managers. Each IT consultant has hands-on experience that supports a broad variety of projects coordinating with Owners, end users, facility management organizations, technology groups, telecommunication groups, architectural firms, designers, construction companies and manufacturers. Senior IT consultants and engineers offer additional project management and support skills within the Aviation industry. Company personnel have multidiscipline technology system experience working in airports both domestic and abroad. As a dedicated IT professional service organization, our firm places the highest priority on customer service delivery through the entire life-cycle of the project. We commit to exceeding our customers' expectations for quality, ...Read More
View Company Info for Free
Who is Intellient
Headquarters
6424 E Greenway Pkwy Ste 100, Scottsdale, Arizona, 85254, United States
Phone Number
Website
www.intellient.net
Revenue
Industry
Business Services General
Business Services
Popular Searches
Intellient Inc
Intellient
Intellient is
SIC Code 87,874
NAICS Code 54,541
Show More
Top Competitors of Intellient
1

2

3

4

5

6
Intellient Org Chart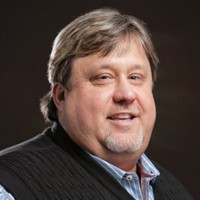 Craig Fuller
President & Chief Executive ...
Phone
Email
Victor Tejera
Senior Vice President, Chief...
Phone
Email
Phone
Email
Phone
Email
Top Companies in United States
Top 10 companies in United States by revenue
Top 10 companies in United States by number of employees
Top 10 companies in United States by total funding amount
See top companies
Frequently Asked Questions regarding Intellient
Where is Intellient located?
Intellient's headquarters are located at 6424 E Greenway Pkwy Ste 100, Scottsdale, Arizona, 85254, United States
What is Intellient's phone number?
Intellient's phone number is (602) 641-4490
What is Intellient's official website?
Intellient's official website is www.intellient.net
What is Intellient's Revenue?
Intellient's revenue is <$5 Million
What is Intellient's SIC code?
Intellient's SIC: 87,874
What is Intellient's NAICS code?
Intellient's NAICS: 54,541
How many employees does Intellient have?
Intellient has <25 employees
What industry does Intellient belong to?
Intellient is in the industry of: Business Services General, Business Services
What is Intellient competition?
Intellient top competitors include: Triton Data Inc, SystemDomain Inc, Blackhawk Systems Group, Brookey & Company Inc
Who is the CEO of Intellient?
Intellient's CEO is Craig Fuller
Who is the CTO of Intellient?
Intellient's CTO is Victor Tejera
How do I contact Intellient?
Intellient contact info: Phone number: (602) 641-4490 Website: www.intellient.net
What does Intellient do?
Intellient is an IT professional services firm providing IT Consulting, Facility Planning and Special Systems IT Consulting. The firm was founded in 1997 by Craig Fuller as Giga Technologies and recently rebranded as Intellient due to growth and expansion of our technology consulting services with a global presence. Intellient provides staff augmen... tation and IT consulting services for Federal and Local Governments, Aviation, Biotechnology, Education, Private and Corporate sector clients. Intellient is privately owned and headquartered in Scottsdale, Arizona with a remote office in San Diego, California. Intellient possesses over 140 combined years of experience. Airport facility and technology systems project management, design engineering, and construction administration support and systems commissioning services are the organizations major core competencies. Intellient has developed a unique method for preparing project specicifications and delivering project results, helping to prevent unnecessary expenses and create coordination between teams working toward a common goal and a common schedule. Our team is a diverse blend of expertly trained IT consultants and program management professionals; each are educated and experienced as trusted advisors, engineers and program managers. Each IT consultant has hands-on experience that supports a broad variety of projects coordinating with Owners, end users, facility management organizations, technology groups, telecommunication groups, architectural firms, designers, construction companies and manufacturers. Senior IT consultants and engineers offer additional project management and support skills within the Aviation industry. Company personnel have multidiscipline technology system experience working in airports both domestic and abroad. As a dedicated IT professional service organization, our firm places the highest priority on customer service delivery through the entire life-cycle of the project. We commit to exceeding our customers' expectations for quality, ...Read More
Is Intellient a public company?
Intellient is private company therefore does not currently have an official ticker symbol