CGI
Business Services · Canada · 91,500 Employees
CGI Group Inc. provides information technology and business process services in Canada and internationally. It offers agile, business transformation, change management, CIO advisory, cybersecurity, data analytics, digital enterprise, project management, and industry-specific business consulting services; application development and maintenance, portfolio management, quality assurance and testing, modernization, and migration services; business-to-business and customer operations support, purchase management, revenue management, and supplier payment services; and data center facilities and management, technical service desk, printing and document management, remote infrastructure, transformation, storage as a service, data vaulting, disaster recovery and archiving as a service, bottomless edge-to-core storage, and file sync and share as a service, as well as infrastructure solutions and consulting services. The company also provides IT outsourcing services; and data analytics, enterprise application integration, enterprise architecture and content management, enterprise resource planning (ERP), and geospatial solutions. In addition, it offers Asset & Resource Management, a solution suite for the utilities industry; Atlas360, a customer relationship management and business process solution; Collections360, a collections and debt management solution; Trade360, a trade solution; CommunityCare360; FlexProperty, an ERP solution for property management; Payments360; mobile workforce and outage management solutions, such as PragmaCAD and PragmaLINE; Ratabase, a solution for insurance companies; Sm@rtering, a meter infrastructure management solution; and Unify360. The company serves communication, financial service, health, manufacturing, oil and gas, post and logistic, retail and consumer service, transportation, and utility industries, as well as government. The company was founded in 1976 and is headquartered in Montreal,...Read More
View Company Info for Free
Who is CGI
Headquarters
1350 René-lévesque Blvd West Fl 15, Montreal, Quebec, H3G 1T4, Canada
Phone Number
Website
www.cgi.com
Revenue
Stock Symbol
Industry
Software & Technical Consulting
Software
Popular Searches
Cgi Inc
CGI
Cgi Corp
Logica
CGI Federal
SIC Code 87,874
NAICS Code 54,541
Ticker NYSE: GIB
Show More
Top Competitors of CGI
1

2

3

4

5

6
Compare CEO
How does George D. Schindler compare against Competing Companies' CEOs?
George D. Schindler
CEO at CGI
Top 5%
CEO effectiveness to drive business results
CEO management style
VS.
Top 5%
CEO effectiveness to drive business results
Answered by 46 IBM employees
CEO management style
Answered by 38 IBM employees
Select a different CEO to compare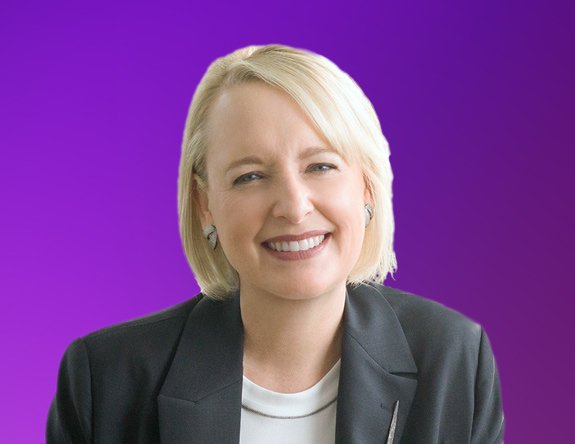 Julie Sweet
CEO at Accenture
CGI Org Chart
Phone
Email
Bernard Labelle
Executive Vice-President & C...
Phone
Email
Steve Perron
Executive VP & Chief Financi...
Phone
Email
Phone
Email
CGI Email Formats
CGI uses at least 5 email formats with first.last (ex. John.Smith@cgi.com) being used 71.1% of the time
CGI Email Formats
Percentage
first.last
John.Smith@cgi.com

71.1%

first.last
John.Smith@cgifederal.com

14.9%

first.last
John.Smith@logica.com

0.9%

last + first initials
SmithJ@logica.com

0.1%

first + last
JohnSmith@cgi.com
Get Verified Emails
View Email Formats for CGI
CGI Company Metrics
Company Insights
Employee Growth Rate
Acquisitions & Subsidiaries
Jul 18, 2022
Affecto Denmark
See More Acquisitions & Subsidiaries
Top Companies in Canada
Top 10 companies in Canada by revenue
Top 10 companies in Canada by number of employees
Top 10 companies in Canada by total funding amount
See top companies
Frequently Asked Questions regarding CGI
Where is CGI located?
CGI's headquarters are located at 1350 René-lévesque Blvd West Fl 15, Montreal, Quebec, H3G 1T4, Canada
What is CGI's phone number?
CGI's phone number is (514) 841-3200
What is CGI's stock symbol?
CGI's stock symbol is GIB
What is CGI's official website?
CGI's official website is www.cgi.com
What is CGI's Revenue?
CGI's revenue is $12.9 Billion
What is CGI's SIC code?
CGI's SIC: 87,874
What is CGI's NAICS code?
CGI's NAICS: 54,541
How many employees does CGI have?
CGI has 91,500 employees
What industry does CGI belong to?
CGI is in the industry of: Software & Technical Consulting, Software
What is CGI competition?
CGI top competitors include: Mphasis Ltd, Wipro Ltd, UST Global Inc, Virtusa Corp
What companies has CGI acquired?
CGI has acquired the companies: Affecto Denmark, Xibis Ltd, Acando, Intellibis
What technology does CGI use?
Some of the popular technologies that CGI uses are: Oracle PeopleSoft Financial Management, fluct, Airbrake, eAnalytics
Who is the CFO of CGI?
CGI's CFO is Patricia Hunter
How do I contact CGI?
CGI contact info: Phone number: (514) 841-3200 Website: www.cgi.com
What does CGI do?
CGI Group Inc. provides information technology and business process services in Canada and internationally. It offers agile, business transformation, change management, CIO advisory, cybersecurity, data analytics, digital enterprise, project management, and industry-specific business consulting services; application development and maintenance, por... tfolio management, quality assurance and testing, modernization, and migration services; business-to-business and customer operations support, purchase management, revenue management, and supplier payment services; and data center facilities and management, technical service desk, printing and document management, remote infrastructure, transformation, storage as a service, data vaulting, disaster recovery and archiving as a service, bottomless edge-to-core storage, and file sync and share as a service, as well as infrastructure solutions and consulting services. The company also provides IT outsourcing services; and data analytics, enterprise application integration, enterprise architecture and content management, enterprise resource planning (ERP), and geospatial solutions. In addition, it offers Asset & Resource Management, a solution suite for the utilities industry; Atlas360, a customer relationship management and business process solution; Collections360, a collections and debt management solution; Trade360, a trade solution; CommunityCare360; FlexProperty, an ERP solution for property management; Payments360; mobile workforce and outage management solutions, such as PragmaCAD and PragmaLINE; Ratabase, a solution for insurance companies; Sm@rtering, a meter infrastructure management solution; and Unify360. The company serves communication, financial service, health, manufacturing, oil and gas, post and logistic, retail and consumer service, transportation, and utility industries, as well as government. The company was founded in 1976 and is headquartered in Montreal,...Read More
What are CGI social media links?
CGI Linkedin page CGI Facebook page CGI Twitter page
Is CGI a public company?
Yes, CGI is a public company and is traded under the symbol GIB