Barkingdogshoes.com
Apparel & Accessories Retail · Indiana, United States · <25 Employees
Kirsten and her favorite barking dog, Harley In 1997, Kirsten was a young, married middle school Spanish teacher enjoying life personally and professionally. A sudden diagnosis of rheumatoid arthritis changed Kirstens life in countless ways. Right off the bat, finding footwear for her painful feet topped the list. As a teacher, she had to find some way to be on her feet throughout the day without being in a constant state of debilitating pain. But as someone with a keen style sense, Kirsten also hoped to avoid orthopedic-looking shoes. Desperate to find attractive shoes that would bring relief, Kirsten hobbled into a local Joyce Selby shoe store and told her story to a salesperson, who introduced her to the comfort brand Dansko. The style she selected was coincidentally called the Kirsten. Kirsten wore her namesake clogs every day in the classroom and was thankful she could once again focus on her students, not on her feet. After adopting her second child, Kirsten decided to leave teaching and stay at home with her boys. But teachers never lose their love for sharing knowledge with others, so in 2007, Kirsten started Barking Dog Shoes with the purpose using what she had learned from her own experience to help other women find comfortable yet stylish footwear for their problem feet (barking dogs.) Barking Dog Shoes reviews and recommends the best footwear for people with various foot issues (as well as for women with average feet for whom comfort is a high priority). People with bunions, plantar fasciitis , overpronation, flat feet, Mortons neuroma, and a host of other foot problems have found comfortable and attractive shoes thanks to the thousands of recommendations Barking Dog Shoes has provided over the past 10 years. Barking Dog Shoes is always on the lookout for new styles and brands to keep readers looking and feeling their best. Kirsten does her best to read and return emails sent to kirsten@barkingdogshoes.com . For further assistance, join the Barking Dog Shoes Facebook community where members help ...Read More
View Company Info for Free
Who is Barkingdogshoes.com
Headquarters
3212 Mallard Cove Ln Ste A, Fort Wayne, Indiana, 46804, United States
Website
www.barkingdogshoes.com
Revenue
Industry
Apparel & Accessories Retail
Retail
Popular Searches
Barkingdogshoes.com LLC
BarkingDogShoes.com
Barking Dog Shoes
Kirsten Borrink
SIC Code 56,566
NAICS Code 45,458
Show More
Top Competitors of Barkingdogshoes.com
1

2

3

4

5

6
Barkingdogshoes.com Tech Stack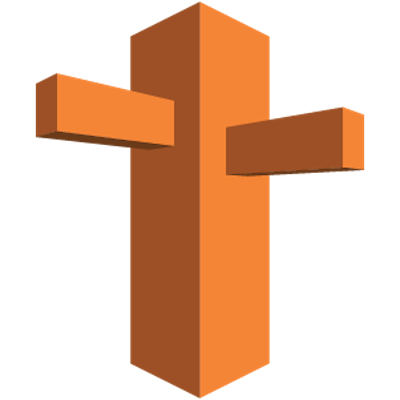 Amazon Route 53
By
Amazon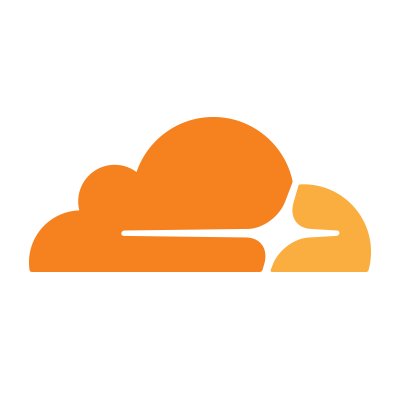 Cloudflare Security
By
Cloudflare
See more technologies
Top Companies in United States
Top 10 companies in United States by revenue
Top 10 companies in United States by number of employees
Top 10 companies in United States by total funding amount
See top companies
Frequently Asked Questions regarding Barkingdogshoes.com
Where is Barkingdogshoes.com located?
Barkingdogshoes.com's headquarters are located at 3212 Mallard Cove Ln Ste A, Fort Wayne, Indiana, 46804, United States
What is Barkingdogshoes.com's official website?
Barkingdogshoes.com's official website is www.barkingdogshoes.com
What is Barkingdogshoes.com's Revenue?
Barkingdogshoes.com's revenue is <$5 Million
What is Barkingdogshoes.com's SIC code?
Barkingdogshoes.com's SIC: 56,566
What is Barkingdogshoes.com's NAICS code?
Barkingdogshoes.com's NAICS: 45,458
How many employees does Barkingdogshoes.com have?
Barkingdogshoes.com has <25 employees
What industry does Barkingdogshoes.com belong to?
Barkingdogshoes.com is in the industry of: Apparel & Accessories Retail, Retail
What is Barkingdogshoes.com competition?
Barkingdogshoes.com top competitors include: Healthy Feet Store LLC, Q Shoes, Apex Foot Health Industries LLC, Orthotic Shop Inc
What technology does Barkingdogshoes.com use?
Some of the popular technologies that Barkingdogshoes.com uses are: Amazon Route 53, Cloudflare Security
What does Barkingdogshoes.com do?
Kirsten and her favorite barking dog, Harley In 1997, Kirsten was a young, married middle school Spanish teacher enjoying life personally and professionally. A sudden diagnosis of rheumatoid arthritis changed Kirstens life in countless ways. Right off the bat, finding footwear for her painful feet topped the list. As a teacher, she had to find some... way to be on her feet throughout the day without being in a constant state of debilitating pain. But as someone with a keen style sense, Kirsten also hoped to avoid orthopedic-looking shoes. Desperate to find attractive shoes that would bring relief, Kirsten hobbled into a local Joyce Selby shoe store and told her story to a salesperson, who introduced her to the comfort brand Dansko. The style she selected was coincidentally called the Kirsten. Kirsten wore her namesake clogs every day in the classroom and was thankful she could once again focus on her students, not on her feet. After adopting her second child, Kirsten decided to leave teaching and stay at home with her boys. But teachers never lose their love for sharing knowledge with others, so in 2007, Kirsten started Barking Dog Shoes with the purpose using what she had learned from her own experience to help other women find comfortable yet stylish footwear for their problem feet (barking dogs.) Barking Dog Shoes reviews and recommends the best footwear for people with various foot issues (as well as for women with average feet for whom comfort is a high priority). People with bunions, plantar fasciitis , overpronation, flat feet, Mortons neuroma, and a host of other foot problems have found comfortable and attractive shoes thanks to the thousands of recommendations Barking Dog Shoes has provided over the past 10 years. Barking Dog Shoes is always on the lookout for new styles and brands to keep readers looking and feeling their best. Kirsten does her best to read and return emails sent to kirsten@barkingdogshoes.com . For further assistance, join the Barking Dog Shoes Facebook community where members help ...Read More
What are Barkingdogshoes.com social media links?
Barkingdogshoes.com Linkedin page Barkingdogshoes.com Facebook page Barkingdogshoes.com Twitter page
Is Barkingdogshoes.com a public company?
Barkingdogshoes.com is private company therefore does not currently have an official ticker symbol