Tpf
Commercial & Residential Construction · Belgium · 344 Employees
Originally, the main activities focused on energy and Third Party Financing. This was a very innovative concept at the time, and the company's name was derived from it. TPF has grown rapidly on the engineering market. Over the years, the group successively expandedin Europe, Asia, Africa and America through a series of acquisitions and became a key player, internationally recognized in its field. Today, TPF is ranked among the most important multidisciplinary companies active in the following sectors: building, transport infrastructure, water and energy. In addition to this activity, TPF has developed six other related trades: implementation of turnkey projects, operation and maintenance of technical installations in the energy and water sectors development, implementation and investment in projects in the renewable energy sector, associated to the management of dedicated investment funds where appropriate, quality control of materials and construction works, equity participation in motorway concessions, property development. Today, our subsidiaries and branches are present in 44 countries and we operate in a total of 60 countries. TPFRead More
Who is Tpf
Popular Searches
Tpf
Tpf SA
TPF Contracting
Tpf Contracting SA
TPF Consultores
Tpf Org Chart
Phone
Email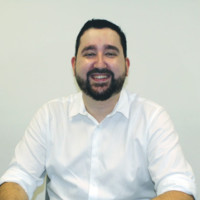 Eduardo Scalia
Chief Financial Officer & Di...
Phone
Email
Phone
Email
Phone
Email
Tpf Company Metrics
Company Insights
Employee Growth Rate
Acquisitions & Subsidiaries
Oct 27, 2018
Cinnamon Project
See More Acquisitions & Subsidiaries
Frequently Asked Questions regarding Tpf
Where is Tpf located?
Tpf's headquarters are located at 46 b Ave De Haveskercke, Bruxelles Forest, Brussels Capital, 1190, Belgium
What is Tpf's phone number?
Tpf's phone number is +32 23701970
What is Tpf's official website?
Tpf's official website is www.tpf.eu
What is Tpf's Revenue?
Tpf's revenue is $60.6 Million
What is Tpf's SIC code?
Tpf's SIC: 87,871
What is Tpf's NAICS code?
Tpf's NAICS: 54,541
How many employees does Tpf have?
Tpf has 344 employees
What industry does Tpf belong to?
Tpf is in the industry of: Commercial & Residential Construction, Construction
What companies has Tpf acquired?
Tpf has acquired the companies: Cinnamon Project
Who is the CFO of Tpf?
Tpf's CFO is Eduardo Scalia
How do I contact Tpf?
Tpf contact info: Phone number: +32 23701970 Website: www.tpf.eu
What does Tpf do?
Originally, the main activities focused on energy and Third Party Financing. This was a very innovative concept at the time, and the company's name was derived from it. TPF has grown rapidly on the engineering market. Over the years, the group successively expanded in Europe, Asia, Africa and America through a series of acquisitions and became a ke... y player, internationally recognized in its field. Today, TPF is ranked among the most important multidisciplinary companies active in the following sectors: building, transport infrastructure, water and energy. In addition to this activity, TPF has developed six other related trades: implementation of turnkey projects, operation and maintenance of technical installations in the energy and water sectors development, implementation and investment in projects in the renewable energy sector, associated to the management of dedicated investment funds where appropriate, quality control of materials and construction works, equity participation in motorway concessions, property development. Today, our subsidiaries and branches are present in 44 countries and we operate in a total of 60 countries. TPFRead More
What are Tpf social media links?
Tpf Linkedin page Tpf Facebook page
Is Tpf a public company?
Tpf is private company therefore does not currently have an official ticker symbol