Total Solutions
Business Services · Kenya · <25 Employees
Total Technology Solutions (TTS) is a local technology company that provides fast technical support and cutting edge services to make your office run quicker and more reliably at all times. We offer our unique services with the goal of increasing your office performance which increases your profit, through fast service with a professional and friendly staff! We cater to discriminating Northeast Georgia businesses who understand that technology is not just an expense, but an investment to increase efficiency, productivity, and most importantly- profitability. Therefore, our company philosophy is to provide the fastest and best service by using cutting edge technology and proactive maintenance with our state-of-the-art Networks Operations Center (NOC), and a local Athens firm to give a quick 24/7 response to all your office problems. From many years of experience, we know what works and what does not. We only sell and support proven cutting edge technology so that your office runs faster and more efficiently. We also employ proactive maintenance through our Network Operation Center (NOC) system, which monitors your network 24/7 to solve problems as soon as they happen or before they even arise. We are proud to offer a fast response from a local office with technicians available 24/7. Even better, we make every effort to work transparently in the background without disrupting your workflow by conducting remote sessions from our office, minimizing drive time, discussing issues over the phone, and prepping equipment at our Athens office. Additionally, TTS offers complete office security, backup, and recovery. We pride ourselves in being able to protect our customers no matter what. If disaster strikes, TTS is the only company who can get your office up and running quickly. We are not trying to provide the least expensive solution because in the end, the least expensive solution is not a solution at all. We instead look to provide the best solution using the best technology in the business. We bill honestly for our ...Read More
View Company Info for Free
Who is Total Solutions
Headquarters
43427 Westlands, Nairobi, Nairobi Area, 00100, Kenya
Phone Number
Website
www.totalsolutions.co.ke
Revenue
Industry
Business Services General
Business Services
Popular Searches
Total Solutions Ltd
Total Technology Solutions Inc
Total Technology Solutions
Total Solutions Inc
Total Solutions Investments Inc
SIC Code 82,50
NAICS Code 56,561
Show More
Total Solutions Org Chart
Varun Cm
Chief Executive Officer
Phone
Email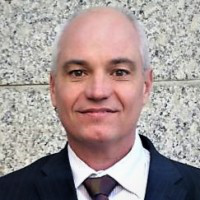 Jimmy Holt
Chief Operating Officer, Pro...
Phone
Email
Ron Clark
President
Phone
Email
Phone
Email
Total Solutions Tech Stack
Frequently Asked Questions regarding Total Solutions
Where is Total Solutions located?
Total Solutions's headquarters are located at 43427 Westlands, Nairobi, Nairobi Area, 00100, Kenya
What is Total Solutions's phone number?
Total Solutions's phone number is +254 737267813
What is Total Solutions's official website?
Total Solutions's official website is www.totalsolutions.co.ke
What is Total Solutions's Revenue?
Total Solutions's revenue is <$5 Million
What is Total Solutions's SIC code?
Total Solutions's SIC: 82,50
What is Total Solutions's NAICS code?
Total Solutions's NAICS: 56,561
How many employees does Total Solutions have?
Total Solutions has <25 employees
What industry does Total Solutions belong to?
Total Solutions is in the industry of: Business Services General, Business Services
What technology does Total Solutions use?
Some of the popular technologies that Total Solutions uses are: Google Global Site Tag, goo.gl, Google Universal Analytics, AcyMailing
Who is the CEO of Total Solutions?
Total Solutions's CEO is Morayma McKinney
How do I contact Total Solutions?
Total Solutions contact info: Phone number: +254 737267813 Website: www.totalsolutions.co.ke
What does Total Solutions do?
Total Technology Solutions (TTS) is a local technology company that provides fast technical support and cutting edge services to make your office run quicker and more reliably at all times. We offer our unique services with the goal of increasing your office performance which increases your profit, through fast service with a professional and frien... dly staff! We cater to discriminating Northeast Georgia businesses who understand that technology is not just an expense, but an investment to increase efficiency, productivity, and most importantly- profitability. Therefore, our company philosophy is to provide the fastest and best service by using cutting edge technology and proactive maintenance with our state-of-the-art Networks Operations Center (NOC), and a local Athens firm to give a quick 24/7 response to all your office problems. From many years of experience, we know what works and what does not. We only sell and support proven cutting edge technology so that your office runs faster and more efficiently. We also employ proactive maintenance through our Network Operation Center (NOC) system, which monitors your network 24/7 to solve problems as soon as they happen or before they even arise. We are proud to offer a fast response from a local office with technicians available 24/7. Even better, we make every effort to work transparently in the background without disrupting your workflow by conducting remote sessions from our office, minimizing drive time, discussing issues over the phone, and prepping equipment at our Athens office. Additionally, TTS offers complete office security, backup, and recovery. We pride ourselves in being able to protect our customers no matter what. If disaster strikes, TTS is the only company who can get your office up and running quickly. We are not trying to provide the least expensive solution because in the end, the least expensive solution is not a solution at all. We instead look to provide the best solution using the best technology in the business. We bill honestly for our ...Read More
What are Total Solutions social media links?
Total Solutions Linkedin page Total Solutions Facebook page Total Solutions Twitter page
Is Total Solutions a public company?
Total Solutions is private company therefore does not currently have an official ticker symbol