SV Law
Law Firms & Legal Services · Canada · 114 Employees
Each lawyer offers services in their areas of practice, while working with other members of the SV Law legal team to serve all the needs of our clients. We are dedicated to growth and the expansion of our services to meet the needs of all clients promptly and efficiently. Consider a career at our growing and prestigious law firm. We recognize that our most important assets are our employees and offer the following benefits: competitive remuneration, comprehensive benefit package, contributions toward group RSP, career growth & development opportunities, and an active social committee. SV Law has a long and distinguished history of providing Guelph and area residents and businesses with high-quality, personal and professional legal services. Since the mid 1960s, the firm has been advising its clients and supporting its community. Our lawyers are committed to increasing their knowledge by constantly monitoring changes to Canadian law and its practice and providing clients with the most up-to-date information and services available. At SV Law, we pride ourselves on being able to deliver solid and sound legal advice, presented in a manner that helps our clients understand and follow complicated legal processes. We understand that our clients legal needs often arise out of serious and daunting situations, so we make it our mission to provide our services in an open and approachable manner. We are here to help. SV Law has 30 lawyers servicing the province of Ontario including the communities of Waterloo, Kitchener, Fergus, Cambridge, Elora and Guelph. SV Law is a trade name of SmithValeriote Law Firm LLP. We acknowledge that SV Laws offices are situated on treaty land that is steeped in rich indigenous history. These treaty lands have been and continue to be home to many First Nations, Inuit and Métis Peoples. We acknowledge the Mississaugas of the Credit First Nation of the Anishinaabek Peoples on whose treaty lands and territory we are situated and we recognize our responsibility for the stewardship of the land ...Read More
Who is SV Law
Popular Searches
SV Law
Sv Law LLP
Smithvaleriote Law Firm LLP
Smith Municipal Law
Smith Valeriote Law
Top Competitors of SV Law
1

2

3

4

5

6
SV Law Org Chart
Phone
Email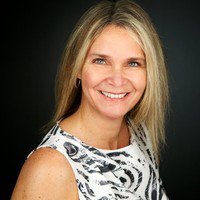 Tanya Postma
Chief Administrative Officer
Phone
Email
Phone
Email
Phone
Email
Frequently Asked Questions regarding SV Law
Where is SV Law located?
SV Law's headquarters are located at 105 Silvercreek Pkwy N Ste 100, Guelph, Ontario, N1H 6S4, Canada
What is SV Law's phone number?
SV Law's phone number is (519) 837-2100
What is SV Law's official website?
SV Law's official website is www.svlaw.ca
What is SV Law's Revenue?
SV Law's revenue is $22.3 Million
What is SV Law's SIC code?
SV Law's SIC: 81,811
What is SV Law's NAICS code?
SV Law's NAICS: 54,541
How many employees does SV Law have?
SV Law has 114 employees
What industry does SV Law belong to?
SV Law is in the industry of: Law Firms & Legal Services
What is SV Law competition?
SV Law top competitors include: HGR Graham Partners LLP, Lindsay Kenney LLP, Tierney Stauffer LLP, Mills & Mills LLP
How do I contact SV Law?
SV Law contact info: Phone number: (519) 837-2100 Website: www.svlaw.ca
What does SV Law do?
Each lawyer offers services in their areas of practice, while working with other members of the SV Law legal team to serve all the needs of our clients. We are dedicated to growth and the expansion of our services to meet the needs of all clients promptly and efficiently. Consider a career at our growing and prestigious law firm. We recognize that... our most important assets are our employees and offer the following benefits: competitive remuneration, comprehensive benefit package, contributions toward group RSP, career growth & development opportunities, and an active social committee. SV Law has a long and distinguished history of providing Guelph and area residents and businesses with high-quality, personal and professional legal services. Since the mid 1960s, the firm has been advising its clients and supporting its community. Our lawyers are committed to increasing their knowledge by constantly monitoring changes to Canadian law and its practice and providing clients with the most up-to-date information and services available. At SV Law, we pride ourselves on being able to deliver solid and sound legal advice, presented in a manner that helps our clients understand and follow complicated legal processes. We understand that our clients legal needs often arise out of serious and daunting situations, so we make it our mission to provide our services in an open and approachable manner. We are here to help. SV Law has 30 lawyers servicing the province of Ontario including the communities of Waterloo, Kitchener, Fergus, Cambridge, Elora and Guelph. SV Law is a trade name of SmithValeriote Law Firm LLP. We acknowledge that SV Laws offices are situated on treaty land that is steeped in rich indigenous history. These treaty lands have been and continue to be home to many First Nations, Inuit and Métis Peoples. We acknowledge the Mississaugas of the Credit First Nation of the Anishinaabek Peoples on whose treaty lands and territory we are situated and we recognize our responsibility for the stewardship of the land ...Read More
What are SV Law social media links?
SV Law Linkedin page SV Law Facebook page SV Law Twitter page
Is SV Law a public company?
SV Law is private company therefore does not currently have an official ticker symbol