Supagas
Chemicals & Related Products · Australia · 645 Employees
Supagas Pty Ltd is committed to comply with the requirements of ISO 9001-2008 and to continually improve the effectiveness of our Quality Management System. We review the Quality Management System and the quality policy on a regular basis to ensure effectiveness and suitability to the organisation. Everyone at Supagas understands we must provide a safe environment for both our employees and the wider community. We are therefore committed to implement and maintain a continual improvement approach throughout the organisation whilst also meeting all applicable statutory and regulatory requirements relevant to our field of supply.Read More
Who is Supagas
Popular Searches
Supagas Pty Ltd
Supagas
Supagas| Pty Ltd
Supa Balloons
Supagas Holdings
Top Competitors of Supagas
1

2

3

4

5

6
Supagas Org Chart
Phone
Email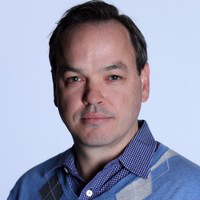 Luke Beale
Chief Financial Officer
Phone
Email
Phone
Email
Phone
Email
Supagas Company Metrics
Company Insights
Employee Growth Rate
Acquisitions & Subsidiaries
See More Acquisitions & Subsidiaries
Frequently Asked Questions regarding Supagas
Where is Supagas located?
Supagas's headquarters are located at 2-8 Station Rd, Branxholm, Tasmania, 7261, Australia
What is Supagas's phone number?
Supagas's phone number is +61 363546103
What is Supagas's official website?
Supagas's official website is www.supagas.com.au
What is Supagas's Revenue?
Supagas's revenue is $158.5 Million
What is Supagas's SIC code?
Supagas's SIC: 28,281
What is Supagas's NAICS code?
Supagas's NAICS: 32,325
How many employees does Supagas have?
Supagas has 645 employees
What industry does Supagas belong to?
Supagas is in the industry of: Chemicals, Petrochemicals, Glass & Gases, Manufacturing
What is Supagas competition?
Supagas top competitors include: Elgas Ltd, Kleenheat Pty Ltd, Agas National, Air Liquide Australia Ltd
What companies has Supagas acquired?
Supagas has acquired the companies: FT Tudor, Supagas
Who is the CFO of Supagas?
Supagas's CFO is Luke Beale
How do I contact Supagas?
Supagas contact info: Phone number: +61 363546103 Website: www.supagas.com.au
What does Supagas do?
Supagas Pty Ltd is committed to comply with the requirements of ISO 9001-2008 and to continually improve the effectiveness of our Quality Management System. We review the Quality Management System and the quality policy on a regular basis to ensure effectiveness and suitability to the organisation. Everyone at Supagas understands we must provide a... safe environment for both our employees and the wider community. We are therefore committed to implement and maintain a continual improvement approach throughout the organisation whilst also meeting all applicable statutory and regulatory requirements relevant to our field of supply.Read More
What are Supagas social media links?
Supagas Linkedin page Supagas Facebook page Supagas Twitter page
Is Supagas a public company?
Supagas is private company therefore does not currently have an official ticker symbol