SiteBuilder
Software · Massachusetts, United States · <25 Employees
If you are using assistive technology and are unable to read any part of the SiteBuilder.com website, or otherwise have difficulties using the SiteBuilder.com website, please call 844-211-7881 and our customer service team will assist you. Thanks for visiting! We hope you enjoy your Sitebuilder experience. Just to let you know you visited one of our paid endorsements before arriving at our site. Answer a few questions about your business, blog, or portfolio and our A.I. builder will start building a site based on your answers. No coding required. Pick your perfect colors, fonts, and layout. The simple interface automatically builds your site using smart design techniques and best practices so you get a polished, professional result. See engagement stats and visitor metrics in real-time. Understanding how people use your site will help you improve its performance over time. Finding quality web-ready images that arent copyrighted takes time and money. Get a headstart with our free library. You can always use your own images, too. Chat us. Call us. Email us. We can walk you through connecting a domain, editing your site, setting up an ecommerce store and lots more. Qualifying website plans come with one year of domain registration. All you have to do is choose the best plan for your project and start building. Web.com offers flexible and affordable custom website design services backed by a team of experts available to support your business needs. Let our team of experienced professionals build your website and establish your online presence. *The promotional price is for the first term of service only and automatically renews at regular rates . For customers in regions in which VAT (Value Added Tax) or GST (Goods and Services Tax) is applicable, taxes are not included in our advertised price and will be charged separately and itemized on invoices and billing information. Qualified plans include a free domain registration for one year. If you wish to cancel, there is a non-refundable $16 domain fee. Learn moreRead More
View Company Info for Free
Who is SiteBuilder
Headquarters
10 Corporate Dr Ste 300, Burlington, Massachusetts, 01803, United States
Phone Number
Website
www.sitebuilder.com
Revenue
Industry
Software General
Software
Is this data correct?
Popular Searches
Sitebuilder
A Tech Savvy Friend LLC
Fidelity Connecticut Realty
Fidelity Connecticut Realty LLC
A Tech Savvy Friend
SIC Code 73,737
NAICS Code 51,518
Show More
Top Competitors of SiteBuilder
1

2

3

4

5

6
SiteBuilder Org Chart
View SiteBuilder org chart to access information on key employees and get valuable insights about SiteBuilder organizational structure. The organizational chart highlights the reporting lines within the company, starting with the top decision makers: David Washington, Owner, Website Developer, and more..
Phone
Email
David Washington
Owner, Website Developer
Phone
Email
Phone
Email
Phone
Email
Products Owned by SiteBuilder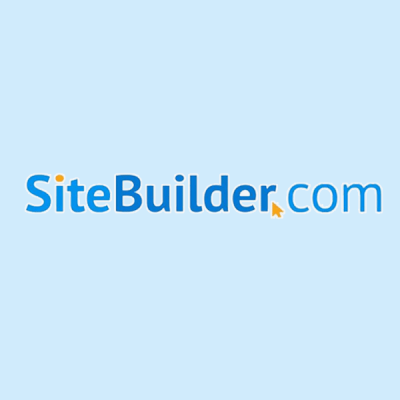 SiteBuilder.com
See more technologies
Top Companies in United States
View leading companies in United States by different categories: revenue, number of employees and funding amount. Top companies in United States by revenue is Walmart, by number of employees is Tip Top Poultry and by funding amount is American Airlines. See full lists for all leading companies and additional company information such as contact details, org chart, industry, employees and more.
Top 10 companies in United States by revenue
Top 10 companies in United States by number of employees
Top 10 companies in United States by total funding amount
See top companies
Frequently Asked Questions regarding SiteBuilder
Where is SiteBuilder located?
SiteBuilder's headquarters are located at 10 Corporate Dr Ste 300, Burlington, Massachusetts, 01803, United States
What is SiteBuilder's phone number?
SiteBuilder's phone number is (678) 886-0339
What is SiteBuilder's official website?
SiteBuilder's official website is www.sitebuilder.com
What is SiteBuilder's Revenue?
SiteBuilder's revenue is $5.3 Million
What is SiteBuilder's SIC code?
SiteBuilder's SIC: 73,737
What is SiteBuilder's NAICS code?
SiteBuilder's NAICS: 51,518
How many employees does SiteBuilder have?
SiteBuilder has <25 employees
What industry does SiteBuilder belong to?
SiteBuilder is in the industry of: Software General, Software
What is SiteBuilder competition?
SiteBuilder top competitors include: Bookmark, SitePad, Showit, Yola Inc
What technology does SiteBuilder use?
Some of the popular technologies that SiteBuilder uses are: Cloudflare Security, Microsoft Exchange Online, Office 365, Google Workspace (formerly G Suite)
How do I contact SiteBuilder?
SiteBuilder contact info: Phone number: (678) 886-0339 Website: www.sitebuilder.com
What does SiteBuilder do?
If you are using assistive technology and are unable to read any part of the SiteBuilder.com website, or otherwise have difficulties using the SiteBuilder.com website, please call 844-211-7881 and our customer service team will assist you. Thanks for visiting! We hope you enjoy your Sitebuilder experience. Just to let you know you visited one of ou... r paid endorsements before arriving at our site. Answer a few questions about your business, blog, or portfolio and our A.I. builder will start building a site based on your answers. No coding required. Pick your perfect colors, fonts, and layout. The simple interface automatically builds your site using smart design techniques and best practices so you get a polished, professional result. See engagement stats and visitor metrics in real-time. Understanding how people use your site will help you improve its performance over time. Finding quality web-ready images that arent copyrighted takes time and money. Get a headstart with our free library. You can always use your own images, too. Chat us. Call us. Email us. We can walk you through connecting a domain, editing your site, setting up an ecommerce store and lots more. Qualifying website plans come with one year of domain registration. All you have to do is choose the best plan for your project and start building. Web.com offers flexible and affordable custom website design services backed by a team of experts available to support your business needs. Let our team of experienced professionals build your website and establish your online presence. *The promotional price is for the first term of service only and automatically renews at regular rates . For customers in regions in which VAT (Value Added Tax) or GST (Goods and Services Tax) is applicable, taxes are not included in our advertised price and will be charged separately and itemized on invoices and billing information. Qualified plans include a free domain registration for one year. If you wish to cancel, there is a non-refundable $16 domain fee. Learn moreRead More
What are SiteBuilder social media links?
SiteBuilder Linkedin page SiteBuilder Facebook page SiteBuilder Twitter page
Is SiteBuilder a public company?
SiteBuilder is private company therefore does not currently have an official ticker symbol