SalesOne
Manufacturing · Connecticut, United States · 75 Employees
SalesOne offers thousands of styles of body jewelry. We have a complete selection of basic traditional body jewelry and many fashion forward designs for the changing market. We update our site regularly to include new styles that are not available in catalogs, so please check back often for the latest in designs. Because we manufacture our jewelry we offer you the best pricing and promotions in the industry. We pride ourselves with maintaining excellent stock levels, which enable us to ship over 95% of your orders. We offer two brands for our customers that prefer to utilize packaging for their lines. BodyVibe and ProPierce are registered trademarks of SalesOne, LLC.Read More
Who is SalesOne
Popular Searches
Salesone LLC
Sales One LLC
SalesOne Inc
Salesone International
Salesone
Top Competitors of SalesOne
1

2

3

4

5

6
SalesOne Org Chart
View SalesOne org chart to access information on key employees and get valuable insights about SalesOne organizational structure. The organizational chart highlights the reporting lines within the company, starting with the top decision makers: Elliott Bichler, Chief Financial Officer, and Mark Hollis, President.
Phone
Email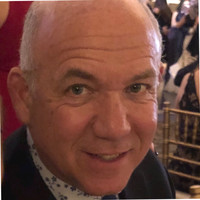 Elliott Bichler
Chief Financial Officer
Phone
Email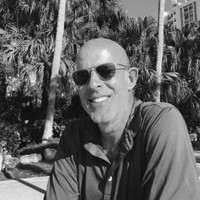 Mark Hollis
President
Phone
Email
Phone
Email
SalesOne Company Metrics
Company Insights
Employee Growth Rate
<$5M
Most Recent Funding Amount
2
Number of Funding Rounds
Frequently Asked Questions regarding SalesOne
Where is SalesOne located?
SalesOne's headquarters are located at 16 Fitch St, Norwalk, Connecticut, 06855, United States
What is SalesOne's phone number?
SalesOne's phone number is (203) 356-9077
What is SalesOne's official website?
SalesOne's official website is www.salesone.org
What is SalesOne's Revenue?
SalesOne's revenue is $19.9 Million
What is SalesOne's SIC code?
SalesOne's SIC: 56,569
What is SalesOne's NAICS code?
SalesOne's NAICS: 45,458
How many employees does SalesOne have?
SalesOne has 75 employees
What industry does SalesOne belong to?
SalesOne is in the industry of: Jewelry & Watches, Consumer Goods, Manufacturing
What is SalesOne competition?
SalesOne top competitors include: Jewelry Vortex, Anatometal Inc, Piercebody.com, Painful Pleasures Inc
Who is the CFO of SalesOne?
SalesOne's CFO is Elliott Bichler
How do I contact SalesOne?
SalesOne contact info: Phone number: (203) 356-9077 Website: www.salesone.org
What does SalesOne do?
SalesOne offers thousands of styles of body jewelry. We have a complete selection of basic traditional body jewelry and many fashion forward designs for the changing market. We update our site regularly to include new styles that are not available in catalogs, so please check back often for the latest in designs. Because we manufacture our jewelry... we offer you the best pricing and promotions in the industry. We pride ourselves with maintaining excellent stock levels, which enable us to ship over 95% of your orders. We offer two brands for our customers that prefer to utilize packaging for their lines. BodyVibe and ProPierce are registered trademarks of SalesOne, LLC.Read More
What are SalesOne social media links?
SalesOne Linkedin page SalesOne Facebook page SalesOne Twitter page
How much funding has SalesOne raised to date?
SalesOne has raised <$5 Million in 2 funding rounds
When was the last funding round for SalesOne?
SalesOne closed its last funding round on Feb 03, 2021 with the amount of <$5 Million
Who invested in SalesOne?
SalesOne has 2 investors including PPP and PPP.
Is SalesOne a public company?
SalesOne is private company therefore does not currently have an official ticker symbol