NEWCAP
Non-Profit & Charitable Organizations · Wisconsin, United States · 120 Employees
NEWCAP is a community action agency founded in 1965 to provide support and assistance to people in poverty. NEWCAP administers more than 30 programs in a service area that includes Brown, Florence, Forest, Langlade, Marinette, Menominee, Oconto, Oneida, Shawano andVilas counties. The agency provides help with food, affordable housing, reliable transportation, financial planning, job training, health care and other services that can help families move from poverty to economic stability. Contact Jeff Bollier at (920) 431-8387 or jbollier@gannett.com. Follow him on Twitter at @JeffBollier.Read More
Who is NEWCAP
Popular Searches
newcap Inc
Newcap
Newcap As
Newcap Corp
Newcap LLC
Top Competitors of NEWCAP
1

2

3

4

5
NEWCAP Org Chart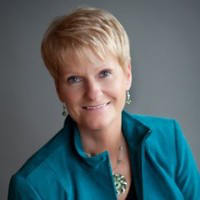 Deb Barlament
Chief Operating Officer & De...
Phone
Email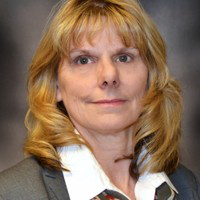 Catherine Hoeft
Vice President, Finance & Ch...
Phone
Email
Phone
Email
Phone
Email
NEWCAP Company Metrics
Company Insights
Employee Growth Rate
<$5M
Most Recent Funding Amount
2
Number of Funding Rounds
NEWCAP News & Media
The Bezos Day 1 Families Fund awarded Oconto-based NEWCAP $5 million to hire staff to better help families experiencing homelessness.
Read more news
Frequently Asked Questions regarding NEWCAP
Where is NEWCAP located?
NEWCAP's headquarters are located at 1201 Main St, Oconto, Wisconsin, 54153, United States
What is NEWCAP's phone number?
NEWCAP's phone number is (920) 834-4621
What is NEWCAP's official website?
NEWCAP's official website is www.newcap.org
What is NEWCAP's Revenue?
NEWCAP's revenue is $8.8 Million
What is NEWCAP's SIC code?
NEWCAP's SIC: 86,83
What is NEWCAP's NAICS code?
NEWCAP's NAICS: 81,813
How many employees does NEWCAP have?
NEWCAP has 120 employees
What industry does NEWCAP belong to?
NEWCAP is in the industry of: Charitable Organizations & Foundations, Organizations
What is NEWCAP competition?
NEWCAP top competitors include: Olympic Community Action Programs, Tri-County Community Action Agency Inc, Trehab, Family Assistance Program Inc
Who is the CEO of NEWCAP?
NEWCAP's CEO is Deb Barlament
Who is the CFO of NEWCAP?
NEWCAP's CFO is Catherine Hoeft
How do I contact NEWCAP?
NEWCAP contact info: Phone number: (920) 834-4621 Website: www.newcap.org
What does NEWCAP do?
NEWCAP is a community action agency founded in 1965 to provide support and assistance to people in poverty. NEWCAP administers more than 30 programs in a service area that includes Brown, Florence, Forest, Langlade, Marinette, Menominee, Oconto, Oneida, Shawano and Vilas counties. The agency provides help with food, affordable housing, reliable tra... nsportation, financial planning, job training, health care and other services that can help families move from poverty to economic stability. Contact Jeff Bollier at (920) 431-8387 or jbollier@gannett.com. Follow him on Twitter at @JeffBollier.Read More
What are NEWCAP social media links?
NEWCAP Linkedin page NEWCAP Facebook page NEWCAP Twitter page
How much funding has NEWCAP raised to date?
NEWCAP has raised <$5 Million in 2 funding rounds
When was the last funding round for NEWCAP?
NEWCAP closed its last funding round on Mar 16, 2021 with the amount of <$5 Million
Who invested in NEWCAP?
NEWCAP has 2 investors including PPP and PPP.
Is NEWCAP a public company?
NEWCAP is private company therefore does not currently have an official ticker symbol