Merts
Industrial Machinery & Equipment · Georgia, United States · <25 Employees
MERTS designs and builds custom silos to go with our batch plants or to be installed at your existing plant. As with all of our products, we use high-quality steel to ensure a long-lasting product that can withstand the pressures of concrete production. We manufacture single compartment, split compartment and mobile silos with a variety of filtration and aeration systems. We can design silos with custom options to fit your specific industry.Read More
View Company Info for Free
Who is Merts
Headquarters
500 Oakland Ct, Leesburg, Georgia, 31763, United States
Phone Number
Website
www.merts.com
Revenue
Industry
Industrial Machinery & Equipment
Manufacturing
Popular Searches
Merts LLC
merts Inc
Mert's Inc
Merts
Georgia Merts Inc
SIC Code 35,353
NAICS Code 33,333
Show More
Top Competitors of Merts
1

2

3

4

5

6
Merts Org Chart
Phone
Email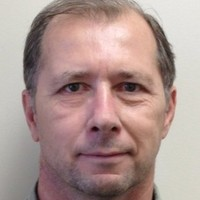 Joel Johnson
President
Phone
Email
Phone
Email
Phone
Email
Top Companies in United States
Top 10 companies in United States by revenue
Top 10 companies in United States by number of employees
Top 10 companies in United States by total funding amount
See top companies
Frequently Asked Questions regarding Merts
Where is Merts located?
Merts's headquarters are located at 500 Oakland Ct, Leesburg, Georgia, 31763, United States
What is Merts's phone number?
Merts's phone number is (229) 435-3315
What is Merts's official website?
Merts's official website is www.merts.com
What is Merts's Revenue?
Merts's revenue is <$5 Million
What is Merts's SIC code?
Merts's SIC: 35,353
What is Merts's NAICS code?
Merts's NAICS: 33,333
How many employees does Merts have?
Merts has <25 employees
What industry does Merts belong to?
Merts is in the industry of: Industrial Machinery & Equipment, Manufacturing
What is Merts competition?
Merts top competitors include: JEL Concrete Plants, Assinck Ltd, BMH Systems Inc, Camelway Machinery
What technology does Merts use?
Some of the popular technologies that Merts uses are: nginx, YourAddChoices, Google Tag Manager, Cloudflare CDN
How do I contact Merts?
Merts contact info: Phone number: (229) 435-3315 Website: www.merts.com
What does Merts do?
MERTS designs and builds custom silos to go with our batch plants or to be installed at your existing plant. As with all of our products, we use high-quality steel to ensure a long-lasting product that can withstand the pressures of concrete production. We manufacture single compartment, split compartment and mobile silos with a variety of filtrati... on and aeration systems. We can design silos with custom options to fit your specific industry.Read More
What are Merts social media links?
Merts Linkedin page Merts Facebook page
Is Merts a public company?
Merts is private company therefore does not currently have an official ticker symbol