LabWare
Business Services · Delaware, United States · 862 Employees
LabWare, founded in 1987, is a laboratory information management system that provides automation solutions. The company also offers risk mitigation, regulatory compliance, and a lifetime service partnership. LabWare is headquartered in Wilmington, Delaware.Read More
View Company Info for Free
Who is LabWare
Headquarters
3 Mill Rd Ste 102, Wilmington, Delaware, 19806, United States
Phone Number
Website
www.labware.com
Revenue
Industry
Business Services General
Business Services
Popular Searches
Labware Inc
LabWare Ltd
Labware Global Services Inc
Labware
Labwire Inc
SIC Code 87,873
NAICS Code 54,541
Show More
Top Competitors of LabWare
1

2

3

4

5

6
Products Owned by LabWare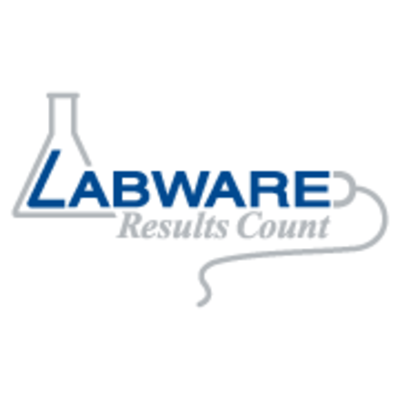 LabWare LIMS
See more technologies
LabWare Company Metrics
Company Insights
Employee Growth Rate
Acquisitions & Subsidiaries
See More Acquisitions & Subsidiaries
Top Companies in United States
Top 10 companies in United States by revenue
Top 10 companies in United States by number of employees
Top 10 companies in United States by total funding amount
See top companies
Frequently Asked Questions regarding LabWare
Where is LabWare located?
LabWare's headquarters are located at 3 Mill Rd Ste 102, Wilmington, Delaware, 19806, United States
What is LabWare's phone number?
LabWare's phone number is (302) 658-8444
What is LabWare's official website?
LabWare's official website is www.labware.com
What is LabWare's Revenue?
LabWare's revenue is $200 Million
What is LabWare's SIC code?
LabWare's SIC: 87,873
What is LabWare's NAICS code?
LabWare's NAICS: 54,541
How many employees does LabWare have?
LabWare has 862 employees
What industry does LabWare belong to?
LabWare is in the industry of: Business Services General, Business Services
What is LabWare competition?
LabWare top competitors include: Benchling Inc, Frontier Science & Technology Research Foundation Inc, Softlink International Pty Ltd, WaveAccess Co
What companies has LabWare acquired?
LabWare has acquired the companies: LabWare, CompassRed
Who is the CEO of LabWare?
LabWare's CEO is Vance Kershner
How do I contact LabWare?
LabWare contact info: Phone number: (302) 658-8444 Website: www.labware.com
What does LabWare do?
LabWare, founded in 1987, is a laboratory information management system that provides automation solutions. The company also offers risk mitigation, regulatory compliance, and a lifetime service partnership. LabWare is headquartered in Wilmington, Delaware.... Read More
What are LabWare social media links?
LabWare Linkedin page LabWare Facebook page LabWare Twitter page
Is LabWare a public company?
LabWare is private company therefore does not currently have an official ticker symbol