Kamal
Grocery Retail · New York, United States · 617 Employees
Kamal Limited utilize a high standard of printing, in range both pigment and reactive dyes up to 14 colors, we are renowned for the finest printing which enables us to cater a diversified global market. Our rotary printing department is equipped with 2 most modernReggiani Rotary Printing Machines. The last installation is in year 2008. We are capable of printing 14 colors up to the width of 3200 mm, repeat size ranging from 641 mm to 1200 mm. This is the best available in the market. Our printing machines coupled with our modern and convention engraving, ensures that we can achieve the fine and the most sophisticated designs on a wide range of fabrics. To support our printing, two sampling marching are available for design development and strike offs available width 3200 mm.Read More
View Company Info for Free
Who is Kamal
Headquarters
230 5th Ave Ste 1002, New York City, New York, 10001, United States
Phone Number
Website
www.kamallimited.com
Revenue
Industry
Grocery Retail
Retail
Popular Searches
KAMAL Ltd
Kamal Corp
Kamal
Sleepwell Textile Ltd
KAMLAX Ltd
SIC Code 22,229
NAICS Code 31,313
Show More
Top Competitors of Kamal
1

2

3

4

5

6
Kamal Org Chart
Phone
Email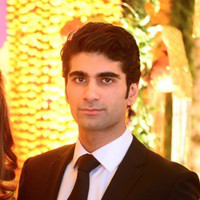 Asad Kamal
Chief Operating Officer
Phone
Email
Phone
Email
Phone
Email
Kamal Company Metrics
Company Insights
Employee Growth Rate
<$5M
Most Recent Funding Amount
1
Number of Funding Rounds
Top Companies in United States
Top 10 companies in United States by revenue
Top 10 companies in United States by number of employees
Top 10 companies in United States by total funding amount
See top companies
Frequently Asked Questions regarding Kamal
Where is Kamal located?
Kamal's headquarters are located at 230 5th Ave Ste 1002, New York City, New York, 10001, United States
What is Kamal's phone number?
Kamal's phone number is (212) 499-9500
What is Kamal's official website?
Kamal's official website is www.kamallimited.com
What is Kamal's Revenue?
Kamal's revenue is $94.1 Million
What is Kamal's SIC code?
Kamal's SIC: 22,229
What is Kamal's NAICS code?
Kamal's NAICS: 31,313
How many employees does Kamal have?
Kamal has 617 employees
What industry does Kamal belong to?
Kamal is in the industry of: Grocery Retail, Retail
What is Kamal competition?
Kamal top competitors include: Grupo Merlet, Yeh Group Co Ltd, Gehring Textiles Inc, RK Industries Inc
How do I contact Kamal?
Kamal contact info: Phone number: (212) 499-9500 Website: www.kamallimited.com
What does Kamal do?
Kamal Limited utilize a high standard of printing, in range both pigment and reactive dyes up to 14 colors, we are renowned for the finest printing which enables us to cater a diversified global market. Our rotary printing department is equipped with 2 most modern Reggiani Rotary Printing Machines. The last installation is in year 2008. We are capa... ble of printing 14 colors up to the width of 3200 mm, repeat size ranging from 641 mm to 1200 mm. This is the best available in the market. Our printing machines coupled with our modern and convention engraving, ensures that we can achieve the fine and the most sophisticated designs on a wide range of fabrics. To support our printing, two sampling marching are available for design development and strike offs available width 3200 mm.Read More
What are Kamal social media links?
Kamal Linkedin page Kamal Facebook page
How much funding has Kamal raised to date?
Kamal has raised <$5 Million in 1 funding round
When was the last funding round for Kamal?
Kamal closed its last funding round on Apr 29, 2020 with the amount of <$5 Million
Is Kamal a public company?
Kamal is private company therefore does not currently have an official ticker symbol