Inglis
Elderly Care Services · Pennsylvania, United States · 521 Employees
Inglis Foundation is a company that operates in the Hospital & Health Care industry. It employs 501-1,000 people and has $25M-$50M of revenue. The company is headquartered in Philadelphia, Pennsylvania.Read More
Who is Inglis
Popular Searches
Inglis
Inglis Inc
Inglis LLC
Inglis!
Inglis Foundation
Top Competitors of Inglis
1

2

3

4

5

6
Inglis Org Chart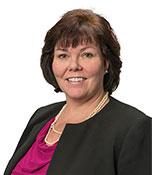 Dyann Roth
President & Chief Executive ...
Phone
Email
Meredith Waldron
Senior Director, Development
Phone
Email
Phone
Email
Phone
Email
Inglis Company Metrics
Company Insights
Employee Growth Rate
Acquisitions & Subsidiaries
See More Acquisitions & Subsidiaries
Frequently Asked Questions regarding Inglis
Where is Inglis located?
Inglis's headquarters are located at 2600 Belmont Ave, Philadelphia, Pennsylvania, 19131, United States
What is Inglis's phone number?
Inglis's phone number is (215) 878-5600
What is Inglis's official website?
Inglis's official website is www.inglis.org
What is Inglis's Revenue?
Inglis's revenue is $35.5 Million
What is Inglis's SIC code?
Inglis's SIC: 83,839
What is Inglis's NAICS code?
Inglis's NAICS: 81,813
How many employees does Inglis have?
Inglis has 521 employees
What industry does Inglis belong to?
Inglis is in the industry of: Charitable Organizations & Foundations, Organizations
What is Inglis competition?
Inglis top competitors include: Accessible Space Inc, Hacienda HealthCare, CommonBond Communities Co, Southwest Solutions
What companies has Inglis acquired?
Inglis has acquired the companies: SDHP
What technology does Inglis use?
Some of the popular technologies that Inglis uses are: Microsoft Active Directory, Yardi, Kallidus, Dokeos
Who is the CEO of Inglis?
Inglis's CEO is Dyann Roth
How do I contact Inglis?
Inglis contact info: Phone number: (215) 878-5600 Website: www.inglis.org
What does Inglis do?
Inglis Foundation is a company that operates in the Hospital & Health Care industry. It employs 501-1,000 people and has $25M-$50M of revenue. The company is headquartered in Philadelphia, Pennsylvania.... Read More
What are Inglis social media links?
Inglis Linkedin page Inglis Facebook page Inglis Twitter page
Is Inglis a public company?
Inglis is private company therefore does not currently have an official ticker symbol