HRI
Insurance · Pennsylvania, United States · 859 Employees
HRI, Inc. is a subsidiary of Colas SA, which provides heavy construction and structure maintenance services, highway construction, and asphalt paving.Read More
Top Competitors of HRI
1

2

3

4

5

6
HRI Org Chart
John Kulka
President & Chief Executive ...
Phone
Email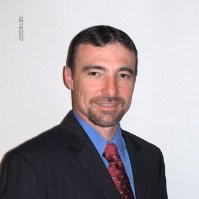 Roger Rankin
President
Phone
Email
Phone
Email
Phone
Email
HRI Company Metrics
Company Insights
Employee Growth Rate
<$5M
Most Recent Funding Amount
1
Number of Funding Rounds
Acquisitions & Subsidiaries
See More Acquisitions & Subsidiaries
HRI News & Media
Hibernia Building Upward View.jpg

Recent automaker profits are funding an increased number of new vehicle launches over the next few years, which supports growth in automotive tooling. (PRWeb November 17, 2022) Read the full story at https://www.prweb.com/releases/2022/11/prweb19025278.htm

NORTHUMBERLAND, Pa.--(BUSINESS WIRE)--#KeystoneInsurersGroup--Keystone names North Carolina's Triangle Insurance & Associates its National Partner of the Year. Nine more agencies are State Partners of the Year.
Read more news
Frequently Asked Questions regarding HRI
Where is HRI located?
HRI's headquarters are located at 1750 W College Ave Ste 1, State College, Pennsylvania, 16801, United States
What is HRI's phone number?
HRI's phone number is (814) 238-5071
What is HRI's official website?
HRI's official website is www.hriinc.com
What is HRI's Revenue?
HRI's revenue is $303.1 Million
What is HRI's SIC code?
HRI's SIC: 64,641
What is HRI's NAICS code?
HRI's NAICS: 52,524
How many employees does HRI have?
HRI has 859 employees
What industry does HRI belong to?
HRI is in the industry of: Insurance
What is HRI competition?
HRI top competitors include: Goodfellow Bros. Inc, Barnard Construction Company Inc, Southland Holdings LLC, Haydon Building Corp
What companies has HRI acquired?
HRI has acquired the companies: HRI Associates
Who is the CEO of HRI?
HRI's CEO is John Kulka
How do I contact HRI?
HRI contact info: Phone number: (814) 238-5071 Website: www.hriinc.com
What does HRI do?
HRI, Inc. is a subsidiary of Colas SA, which provides heavy construction and structure maintenance services, highway construction, and asphalt paving.... Read More
What are HRI social media links?
HRI Linkedin page HRI Facebook page HRI Twitter page
How much funding has HRI raised to date?
HRI has raised <$5 Million in 1 funding round
When was the last funding round for HRI?
HRI closed its last funding round on Apr 04, 2020 with the amount of <$5 Million
Is HRI a public company?
HRI is private company therefore does not currently have an official ticker symbol