CortechUSA
Furniture · Illinois, United States · <25 Employees
CortechUSA was founded in 1993 by Joseph Claffy and is celebrating over 20 years in business. Over the years, the products manufactured and the markets served have grown significantly. We are committed to American made products and the American way. It is evidencedin our 100% American made products and our extended product warranties, some of which cover 10 years! Our initial business focus was in manufacturing products for the corrections industry. The durability requirements for these products is extremely stringent and our success in this field has led CortechUSA products to be well suited for many additional intensive use applications. CortechUSA products are exceptionally durable. They pass a variety of safety tests and have long records of service in the field with design properties that make them aesthetically pleasing. Our products are in use in thousands of facilities in all 50 states, Canada, Mexico, and worldwide. Today our products are productively used in corrections, behavioral health, law enforcement, schools and universities, parks and recreation, and general use industrial applications. Call us today to speak with our staff who are waiting to earn your business and do their very best to keep you a satisfied customer.Read More
View Company Info for Free
Who is CortechUSA
Headquarters
7530 Plaza Ct, Willowbrook, Illinois, 60527, United States
Phone Number
Website
www.cortechusa.com
Revenue
Industry
Furniture
Retail
Popular Searches
CortechUSA Co
Correctional Technologies Inc
CortechUSA
Cortech USA
Cortech
SIC Code 25,254
NAICS Code 33,337
Show More
Top Competitors of CortechUSA
1

2

3

4

5

6
CortechUSA Org Chart
Phone
Email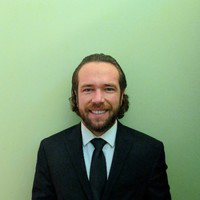 Dave Jennings
Chief Operations Officer
Phone
Email
Phone
Email
Phone
Email
Top Companies in United States
Top 10 companies in United States by revenue
Top 10 companies in United States by number of employees
Top 10 companies in United States by total funding amount
See top companies
Frequently Asked Questions regarding CortechUSA
Where is CortechUSA located?
CortechUSA's headquarters are located at 7530 Plaza Ct, Willowbrook, Illinois, 60527, United States
What is CortechUSA's phone number?
CortechUSA's phone number is (630) 455-0811
What is CortechUSA's official website?
CortechUSA's official website is www.cortechusa.com
What is CortechUSA's Revenue?
CortechUSA's revenue is <$5 Million
What is CortechUSA's SIC code?
CortechUSA's SIC: 25,254
What is CortechUSA's NAICS code?
CortechUSA's NAICS: 33,337
How many employees does CortechUSA have?
CortechUSA has <25 employees
What industry does CortechUSA belong to?
CortechUSA is in the industry of: Furniture, Retail
What is CortechUSA competition?
CortechUSA top competitors include: UnoClean.com, Cappello Janitorial Supplies, BobtheJanitor.com, Mark's Vacuum
How do I contact CortechUSA?
CortechUSA contact info: Phone number: (630) 455-0811 Website: www.cortechusa.com
What does CortechUSA do?
CortechUSA was founded in 1993 by Joseph Claffy and is celebrating over 20 years in business. Over the years, the products manufactured and the markets served have grown significantly. We are committed to American made products and the American way. It is evidenced in our 100% American made products and our extended product warranties, some of whic... h cover 10 years! Our initial business focus was in manufacturing products for the corrections industry. The durability requirements for these products is extremely stringent and our success in this field has led CortechUSA products to be well suited for many additional intensive use applications. CortechUSA products are exceptionally durable. They pass a variety of safety tests and have long records of service in the field with design properties that make them aesthetically pleasing. Our products are in use in thousands of facilities in all 50 states, Canada, Mexico, and worldwide. Today our products are productively used in corrections, behavioral health, law enforcement, schools and universities, parks and recreation, and general use industrial applications. Call us today to speak with our staff who are waiting to earn your business and do their very best to keep you a satisfied customer.Read More
What are CortechUSA social media links?
CortechUSA Linkedin page CortechUSA Facebook page CortechUSA Twitter page
Is CortechUSA a public company?
CortechUSA is private company therefore does not currently have an official ticker symbol