WebSiteDzyn
Data Collection & Internet Portals · Florida, United States · <25 Employees
WebsiteDzyn is an Internet Marketing business. We offer the following services to your company to help grow your online presence: On Page Optimization: WebsiteDzyn will design and build a content rich, authoritative, and easily accessible website for both users andthe search engines that crawl and index the Internet. We will optimize your website's code, and content so that you achieve high rankings on search engine results pages for your desired keywords. Link Building: WebsiteDzyn will optimize your website structure and navigation to enable crawls from the search engines and make your website more user friendly. We will optimize anchor text and internal linking to your content to achieve best on page SEO optimization. We will write about your business and attain natural back links from press releases, article and blog postings. Social Media Marketing (SMM): WebsiteDzyn's social medial program can help drive traffic and build a strong identity for your business. Our solution includes blog posting, Google Places, Google+, LinkedIn, Facebook and content writing from professional writers who provide keyword appropriate content. Pay Per Click (PPC) Marketing: WebsiteDzyn provides pay-per-click programs. We will build, adjust, and continually monitor your campaigns for maximum ROI. We will manage your program so it is evaluated and implemented properly. Local SEO: WebsiteDzyn can setup local places accounts to take advantage of the local SEO provided by the 3 major search engines. The next step in a local SEO program is to submit your business to the top 30 business directories, thereby creating citations.Read More
View Company Info for Free
Who is WebSiteDzyn
Headquarters
21192 Chatburn Ave, Port Charlotte, Florida, 33952, United States
Phone Number
Website
www.websitedzyn.com
Revenue
Industry
Information Collection & Delivery
Media & Internet
Is this data correct?
Popular Searches
Websitedzyn LLC
Websitedzyn
aspxWebsitedzyn LLC
SIC Code 73,737
NAICS Code 51,518
Show More
Top Competitors of WebSiteDzyn
1

2

3

4

5

6
WebSiteDzyn Org Chart
View WebSiteDzyn org chart to access information on key employees and get valuable insights about WebSiteDzyn organizational structure. The organizational chart highlights the reporting lines within the company, starting with the top decision makers: Len Wasnock, Owner, and more..
Phone
Email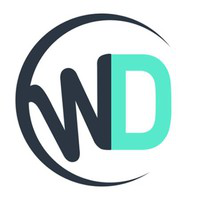 Len Wasnock
Owner
Phone
Email
Phone
Email
Phone
Email
Top Companies in United States
View leading companies in United States by different categories: revenue, number of employees and funding amount. Top companies in United States by revenue is Walmart, by number of employees is Tip Top Poultry and by funding amount is American Airlines. See full lists for all leading companies and additional company information such as contact details, org chart, industry, employees and more.
Top 10 companies in United States by revenue
Top 10 companies in United States by number of employees
Top 10 companies in United States by total funding amount
See top companies
Frequently Asked Questions regarding WebSiteDzyn
Where is WebSiteDzyn located?
WebSiteDzyn's headquarters are located at 21192 Chatburn Ave, Port Charlotte, Florida, 33952, United States
What is WebSiteDzyn's phone number?
WebSiteDzyn's phone number is (727) 741-7256
What is WebSiteDzyn's official website?
WebSiteDzyn's official website is www.websitedzyn.com
What is WebSiteDzyn's Revenue?
WebSiteDzyn's revenue is <$5 Million
What is WebSiteDzyn's SIC code?
WebSiteDzyn's SIC: 73,737
What is WebSiteDzyn's NAICS code?
WebSiteDzyn's NAICS: 51,518
How many employees does WebSiteDzyn have?
WebSiteDzyn has <25 employees
What industry does WebSiteDzyn belong to?
WebSiteDzyn is in the industry of: Information Collection & Delivery, Media & Internet
What is WebSiteDzyn competition?
WebSiteDzyn top competitors include: OIC Group Inc, Columbus Website Design, SEO Jedis, Yes2websites
How do I contact WebSiteDzyn?
WebSiteDzyn contact info: Phone number: (727) 741-7256 Website: www.websitedzyn.com
What does WebSiteDzyn do?
WebsiteDzyn is an Internet Marketing business. We offer the following services to your company to help grow your online presence: On Page Optimization: WebsiteDzyn will design and build a content rich, authoritative, and easily accessible website for both users and the search engines that crawl and index the Internet. We will optimize your website'... s code, and content so that you achieve high rankings on search engine results pages for your desired keywords. Link Building: WebsiteDzyn will optimize your website structure and navigation to enable crawls from the search engines and make your website more user friendly. We will optimize anchor text and internal linking to your content to achieve best on page SEO optimization. We will write about your business and attain natural back links from press releases, article and blog postings. Social Media Marketing (SMM): WebsiteDzyn's social medial program can help drive traffic and build a strong identity for your business. Our solution includes blog posting, Google Places, Google+, LinkedIn, Facebook and content writing from professional writers who provide keyword appropriate content. Pay Per Click (PPC) Marketing: WebsiteDzyn provides pay-per-click programs. We will build, adjust, and continually monitor your campaigns for maximum ROI. We will manage your program so it is evaluated and implemented properly. Local SEO: WebsiteDzyn can setup local places accounts to take advantage of the local SEO provided by the 3 major search engines. The next step in a local SEO program is to submit your business to the top 30 business directories, thereby creating citations.Read More
What are WebSiteDzyn social media links?
WebSiteDzyn Linkedin page WebSiteDzyn Facebook page WebSiteDzyn Twitter page
Is WebSiteDzyn a public company?
WebSiteDzyn is private company therefore does not currently have an official ticker symbol