Ummanu Health
Hospitals & Physicians Clinics · West Virginia, United States · <25 Employees
Ummanu is a technology company providing a telemedicine platform focused on remote consultations between clinicians and patients (C2P). Solutions in this segment of telemedicine allow clinicians to conduct remote visits with their patients outside the hospital or clinic setting (normally at their home), as well as potentially expand their reach to new patients outside their existing patient list. With numerous studies showing that up to 90% of doctor visits currently provided face to face can be provided remotely, this segment holds enormous economic and commercial potential. However, although there are many solutions in this segment, this potential has yet to be realized. Still today, and even in the face of the Covid-19 crisis, remote consultations account for a small percentage of total visits, and are almost exclusively limited to doctors calling patients on the phone. Ummanu changes all of that by leveraging advanced technology and real world know-how to allow healthcare providers conduct remote doctor visits at scale in a dramatically more cost effective and efficient way than is possible face to face. All the while increasing clinician and patient satisfaction, and maintaining the same quality of care stakeholders expect. Ummanu's telemedicine platform is a game changer. Using proprietary technology to automate and dramatically simplify complex operations currently handled manually, our platform enables a small number of clinicians to provide on demand and scheduled services to large populations, effectively, at scale, with near-zero no-shows. This while achieving stelar satisfaction from both clinicians and patients, and ensuring best in class quality of care. Ummanu partners with large healthcare providers to bring new telemedicine services to market. These generate new revenue streams for our partners, while allowing us to offer payors - public and private - new and highly affordable services.Read More
View Company Info for Free
Who is Ummanu Health
Headquarters
201 Haverstock Hl, London, West Virginia, 25126, United States
Phone Number
Website
ummanu.health
Revenue
Industry
Hospitals & Clinics
Healthcare
Popular Searches
Ummanu Health Ltd
Ummanu
Ummanu Health
SIC Code 80,809
NAICS Code 62,621
Show More
Ummanu Health Org Chart
Itzik Levy
Chief Executive Officer
Phone
Email
Afshar Muradi
Chief Technology Officer
Phone
Email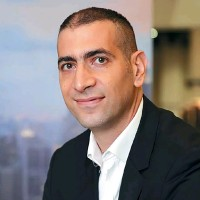 Nir Bosch
Chief Revenue Officer
Phone
Email
Phone
Email
Top Companies in United States
Top 10 companies in United States by revenue
Top 10 companies in United States by number of employees
Top 10 companies in United States by total funding amount
See top companies
Frequently Asked Questions regarding Ummanu Health
Where is Ummanu Health located?
Ummanu Health's headquarters are located at 201 Haverstock Hl, London, West Virginia, 25126, United States
What is Ummanu Health's phone number?
Ummanu Health's phone number is +44 2070979316
What is Ummanu Health's official website?
Ummanu Health's official website is ummanu.health
What is Ummanu Health's Revenue?
Ummanu Health's revenue is $7.1 Million
What is Ummanu Health's SIC code?
Ummanu Health's SIC: 80,809
What is Ummanu Health's NAICS code?
Ummanu Health's NAICS: 62,621
How many employees does Ummanu Health have?
Ummanu Health has <25 employees
What industry does Ummanu Health belong to?
Ummanu Health is in the industry of: Hospitals & Clinics, Healthcare
What technology does Ummanu Health use?
Some of the popular technologies that Ummanu Health uses are: WordPress.org, PHP, Google Font API, Font Awesome
Who is the CEO of Ummanu Health?
Ummanu Health's CEO is Itzik Levy
Who is the CTO of Ummanu Health?
Ummanu Health's CTO is Afshar Muradi
How do I contact Ummanu Health?
Ummanu Health contact info: Phone number: +44 2070979316 Website: ummanu.health
What does Ummanu Health do?
Ummanu is a technology company providing a telemedicine platform focused on remote consultations between clinicians and patients (C2P). Solutions in this segment of telemedicine allow clinicians to conduct remote visits with their patients outside the hospital or clinic setting (normally at their home), as well as potentially expand their reach to... new patients outside their existing patient list. With numerous studies showing that up to 90% of doctor visits currently provided face to face can be provided remotely, this segment holds enormous economic and commercial potential. However, although there are many solutions in this segment, this potential has yet to be realized. Still today, and even in the face of the Covid-19 crisis, remote consultations account for a small percentage of total visits, and are almost exclusively limited to doctors calling patients on the phone. Ummanu changes all of that by leveraging advanced technology and real world know-how to allow healthcare providers conduct remote doctor visits at scale in a dramatically more cost effective and efficient way than is possible face to face. All the while increasing clinician and patient satisfaction, and maintaining the same quality of care stakeholders expect. Ummanu's telemedicine platform is a game changer. Using proprietary technology to automate and dramatically simplify complex operations currently handled manually, our platform enables a small number of clinicians to provide on demand and scheduled services to large populations, effectively, at scale, with near-zero no-shows. This while achieving stelar satisfaction from both clinicians and patients, and ensuring best in class quality of care. Ummanu partners with large healthcare providers to bring new telemedicine services to market. These generate new revenue streams for our partners, while allowing us to offer payors - public and private - new and highly affordable services.Read More
What are Ummanu Health social media links?
Ummanu Health Linkedin page
Is Ummanu Health a public company?
Ummanu Health is private company therefore does not currently have an official ticker symbol