Squalltec
Business Services · United States · <25 Employees
"EVERY BUSINESS HAS A BEGINNING, THIS IS OURS" As Tourism professionals our requirements are vast and diverse. If we are to spend money on a software that is supposed to manage our traditional work environment. It should do exactly that. The primary concern for anybusiness owner should be, to reduce man hours and not increase it by unnecessary data management requirements and also to streamline the business, eliminate the human error factors and increase sales. The secondary requirement would be to ensure that the software does exactly that what its supposed to do (everything online) without the requirement to manually have to do any calculations whatsoever. We were unable to source such a software though many claim to do exactly that. This is why we were basically forced to build our very own software to ensure that all of our requirements are managed online and kept on reducing unnecessary overhead expenditure. The entire Human operational factors are handled by our system, hence using AI factors. We are one of the most sought after SaaS software and enterprise ecosystems. The Squalltec Customer Success Platform can help your business grow into a more streamlined, effective and efficient organisation across human resources, administration, sales, service, marketing, finance and much more. Squalltec began in 2016 with a vision of reinventing Customer Relationship Management (CRM). Since then in a very short span of time we have grown our portfolio and our use of cloud computing that is revolutionizing the way enterprise software is delivered and used, changing the industry forever. Ever since we launched our first CRM solution, we have run entirely on the cloud. That means its all online no software, no hardware. There are no expensive setup costs, no maintenance, your employees can work from any device with an internet connection smartphone, tablet or laptop and with several free upgrades every year. It is ideal for small, medium and large enterprises alike. This revolutionary approach has helped to make ...Read More
Top Competitors of Squalltec
1

2

3

4

5

6
Squalltec Org Chart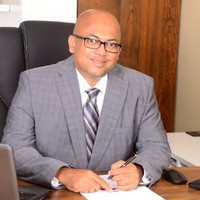 Fernando Dilan
Chief Executive Officer
Phone
Email
Ann Harling
Chief Technology Officer
Phone
Email
Phone
Email
Phone
Email
Frequently Asked Questions regarding Squalltec
Where is Squalltec located?
Squalltec's headquarters are located at United States
What is Squalltec's phone number?
Squalltec's phone number is +94 117444141
What is Squalltec's official website?
Squalltec's official website is www.squalltec.com
What is Squalltec's Revenue?
Squalltec's revenue is $5.8 Million
What is Squalltec's SIC code?
Squalltec's SIC: 73,737
What is Squalltec's NAICS code?
Squalltec's NAICS: 54,541
How many employees does Squalltec have?
Squalltec has <25 employees
What industry does Squalltec belong to?
Squalltec is in the industry of: Software & Technical Consulting, Software
What is Squalltec competition?
Squalltec top competitors include: Spreading Technologies, People Techsoft, Dotzoo Inc, SSS Solutions
What technology does Squalltec use?
Some of the popular technologies that Squalltec uses are: YouTube, jQuery, Cloudflare DNS, Cloudflare Security
Who is the CEO of Squalltec?
Squalltec's CEO is Fernando Dilan
Who is the CTO of Squalltec?
Squalltec's CTO is Ann Harling
How do I contact Squalltec?
Squalltec contact info: Phone number: +94 117444141 Website: www.squalltec.com
What does Squalltec do?
"EVERY BUSINESS HAS A BEGINNING, THIS IS OURS" As Tourism professionals our requirements are vast and diverse. If we are to spend money on a software that is supposed to manage our traditional work environment. It should do exactly that. The primary concern for any business owner should be, to reduce man hours and not increase it by unnecessary dat... a management requirements and also to streamline the business, eliminate the human error factors and increase sales. The secondary requirement would be to ensure that the software does exactly that what its supposed to do (everything online) without the requirement to manually have to do any calculations whatsoever. We were unable to source such a software though many claim to do exactly that. This is why we were basically forced to build our very own software to ensure that all of our requirements are managed online and kept on reducing unnecessary overhead expenditure. The entire Human operational factors are handled by our system, hence using AI factors. We are one of the most sought after SaaS software and enterprise ecosystems. The Squalltec Customer Success Platform can help your business grow into a more streamlined, effective and efficient organisation across human resources, administration, sales, service, marketing, finance and much more. Squalltec began in 2016 with a vision of reinventing Customer Relationship Management (CRM). Since then in a very short span of time we have grown our portfolio and our use of cloud computing that is revolutionizing the way enterprise software is delivered and used, changing the industry forever. Ever since we launched our first CRM solution, we have run entirely on the cloud. That means its all online no software, no hardware. There are no expensive setup costs, no maintenance, your employees can work from any device with an internet connection smartphone, tablet or laptop and with several free upgrades every year. It is ideal for small, medium and large enterprises alike. This revolutionary approach has helped to make ...Read More
What are Squalltec social media links?
Squalltec Linkedin page
Is Squalltec a public company?
Squalltec is private company therefore does not currently have an official ticker symbol