IEM
Industrial Machinery & Equipment · California, United States · 310 Employees
Founded in 1950, Industrial Electric (IEM) manufactures and supplies electrical distribution and power quality equipment for commercial and industrial enterprises. They are located in Fremont, California.Read More
Who is IEM
Popular Searches
Industrial Electric Mfg
Industrial Electric Mfg Inc
Industrial Electric Mfg.™
Industrial Electric Mfg/ Inc
Industrial Electric Mfg (IEM)
Top Competitors of IEM
1

2

3

4

5

6
IEM Org Chart
Phone
Email
Clayton Such
Chief Executive Officer
Phone
Email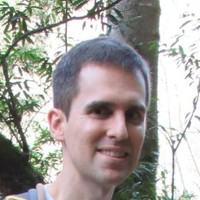 Dan Hulme
Chief Technology Officer
Phone
Email
Phone
Email
IEM Company Metrics
Company Insights
Employee Growth Rate
<$5M
Most Recent Funding Amount
1
Number of Funding Rounds
Acquisitions & Subsidiaries
Jul 15, 2021
IEM Power Systems
Jun 18, 2021
Iem Power Systems
See More Acquisitions & Subsidiaries
Frequently Asked Questions regarding IEM
Where is IEM located?
IEM's headquarters are located at 48205 Warm Springs Blvd, Fremont, California, 94539, United States
What is IEM's phone number?
IEM's phone number is (510) 656-1600
What is IEM's official website?
IEM's official website is www.iemfg.com
What is IEM's Revenue?
IEM's revenue is $125.5 Million
What is IEM's SIC code?
IEM's SIC: 36,361
What is IEM's NAICS code?
IEM's NAICS: 33,335
How many employees does IEM have?
IEM has 310 employees
What industry does IEM belong to?
IEM is in the industry of: Industrial Machinery & Equipment, Manufacturing
What is IEM competition?
IEM top competitors include: Lex Products Corp, Marelco Power Systems Inc, RESA Power LLC, HIPOWER SYSTEMS Inc
What companies has IEM acquired?
IEM has acquired the companies: IEM Power Systems, Iem Power Systems
Who is the CEO of IEM?
IEM's CEO is Clayton Such
Who is the CTO of IEM?
IEM's CTO is Dan Hulme
How do I contact IEM?
IEM contact info: Phone number: (510) 656-1600 Website: www.iemfg.com
What does IEM do?
Founded in 1950, Industrial Electric (IEM) manufactures and supplies electrical distribution and power quality equipment for commercial and industrial enterprises. They are located in Fremont, California.... Read More
What are IEM social media links?
IEM Linkedin page IEM Facebook page IEM Twitter page
How much funding has IEM raised to date?
IEM has raised <$5 Million in 1 funding round
When was the last funding round for IEM?
IEM closed its last funding round on Apr 28, 2020 with the amount of <$5 Million
Is IEM a public company?
IEM is private company therefore does not currently have an official ticker symbol