Hiranandani
Real Estate · India · 259 Employees
The Hiranandani Foundation School is a co-educational, English medium school founded in 1990 by the Hiranandani Foundation, a registered charitable trust. The school aims at an all round character formation of its students and the development of proper attitudes. Students are encouraged to participate in activities that broaden their interests that discover their latent talents and develop in them a team spirit. Residents of the Hiranandani Complex are privileged to this full-fledged school that has modern laboratories and computer rooms, playgrounds to name a few. In academics, the school has been ranking high and is talked about amongst the best schools in Mumbai.Read More
Who is Hiranandani
Popular Searches
Hiranandani Group
Hiranandani Properties
Hiranandani Constructions
Hiranandani Constructions Pvt Ltd
Hiranandani
Hiranandani Org Chart
Phone
Email
N. Shridhar
Group Director and Chief Exe...
Phone
Email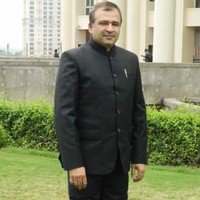 Chander Thapar
Chief Human Resource Officer
Phone
Email
Phone
Email
Hiranandani Company Metrics
Company Insights
Employee Growth Rate
Acquisitions & Subsidiaries
Jul 18, 2022
Hiranandani Offers
See More Acquisitions & Subsidiaries
Frequently Asked Questions regarding Hiranandani
Where is Hiranandani located?
Hiranandani's headquarters are located at Olympia Central Ave Hiranandani Business Park Powai, Mumbai, Maharashtra, 400076, India
What is Hiranandani's phone number?
Hiranandani's phone number is +91 8884747474
What is Hiranandani's official website?
Hiranandani's official website is www.hiranandani.com
What is Hiranandani's Revenue?
Hiranandani's revenue is $65.6 Million
What is Hiranandani's SIC code?
Hiranandani's SIC: 65,653
What is Hiranandani's NAICS code?
Hiranandani's NAICS: 53,531
How many employees does Hiranandani have?
Hiranandani has 259 employees
What industry does Hiranandani belong to?
Hiranandani is in the industry of: Real Estate
What companies has Hiranandani acquired?
Hiranandani has acquired the companies: Hiranandani Offers
Who is the CEO of Hiranandani?
Hiranandani's CEO is N. Shridhar
How do I contact Hiranandani?
Hiranandani contact info: Phone number: +91 8884747474 Website: www.hiranandani.com
What does Hiranandani do?
The Hiranandani Foundation School is a co-educational, English medium school founded in 1990 by the Hiranandani Foundation, a registered charitable trust. The school aims at an all round character formation of its students and the development of proper attitudes. Students are encouraged to participate in activities that broaden their interests that... discover their latent talents and develop in them a team spirit. Residents of the Hiranandani Complex are privileged to this full-fledged school that has modern laboratories and computer rooms, playgrounds to name a few. In academics, the school has been ranking high and is talked about amongst the best schools in Mumbai.Read More
What are Hiranandani social media links?
Hiranandani Linkedin page Hiranandani Facebook page Hiranandani Twitter page
Is Hiranandani a public company?
Hiranandani is private company therefore does not currently have an official ticker symbol