Bio-Acoustical
Hospitals & Physicians Clinics · California, United States · <25 Employees
Bio-Acoustical (Bio) was established in 1970 as a result of State health screening mandates. Bio has provided professional on-site audiometric (hearing) testing services to thousands of clients throughout the Southwestern United States. Our primary focus is on-sitemobile hearing testing with additional services that include hearing conservation training, pulmonary function testing, qualitative fit-testing and Time Weighted Average noise studies. By having an effective Hearing Conservation Program in place you can reduce work related compensation costs for hearing loss. Besides hearing protection use, the minimum program should consist of annual hearing testing to monitor program effectiveness as well as employee training to educate each employee about the hazards of noise. Comprised of two divisions; one for industrial companies and one for public school districts, Bio has a diverse and well-rounded service base. Many of our clients have been testing with us for over 25 years, and word-of-mouth referrals have led to most of our client base. Dependability, excellent customer service, professionalism, and customer satisfaction are our primary objectives. With over 38 years of experience, we are still concerned with the little details that make the annual hearing testing go as smoothly as possible with the least amount of interruption to your production schedule. We look forward to designing a hearing conservation program that meets your needs. We are so confident that you will be pleased with the services we provide that we guarantee satisfaction.Read More
Who is Bio-Acoustical
Popular Searches
Bio Acoustical
Bio Acoustical Corp
Bio-Acoustical
Bio-Acoustical Corp
Bio Acoustical Engineering Corp
Top Competitors of Bio-Acoustical
1

2

3

4

5

6
Bio-Acoustical Org Chart
Phone
Email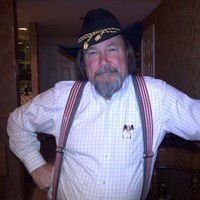 Mark Doyle
President
Phone
Email
Phone
Email
Phone
Email
Frequently Asked Questions regarding Bio-Acoustical
Where is Bio-Acoustical located?
Bio-Acoustical's headquarters are located at 1833 E 17th St Ste 103, Santa Ana, California, 92705, United States
What is Bio-Acoustical's phone number?
Bio-Acoustical's phone number is (714) 547-5196
What is Bio-Acoustical's official website?
Bio-Acoustical's official website is www.bio-acoustical.com
What is Bio-Acoustical's Revenue?
Bio-Acoustical's revenue is <$5 Million
What is Bio-Acoustical's SIC code?
Bio-Acoustical's SIC: 59,599
What is Bio-Acoustical's NAICS code?
Bio-Acoustical's NAICS: 44,446
How many employees does Bio-Acoustical have?
Bio-Acoustical has <25 employees
What industry does Bio-Acoustical belong to?
Bio-Acoustical is in the industry of: Hospitals & Clinics, Healthcare
What is Bio-Acoustical competition?
Bio-Acoustical top competitors include: Audiochecks, Industrial Hearing & Pulmonary Management, Steen and Associates Inc, US Mobile Health Exams Inc
How do I contact Bio-Acoustical?
Bio-Acoustical contact info: Phone number: (714) 547-5196 Website: www.bio-acoustical.com
What does Bio-Acoustical do?
Bio-Acoustical (Bio) was established in 1970 as a result of State health screening mandates. Bio has provided professional on-site audiometric (hearing) testing services to thousands of clients throughout the Southwestern United States. Our primary focus is on-site mobile hearing testing with additional services that include hearing conservation tr... aining, pulmonary function testing, qualitative fit-testing and Time Weighted Average noise studies. By having an effective Hearing Conservation Program in place you can reduce work related compensation costs for hearing loss. Besides hearing protection use, the minimum program should consist of annual hearing testing to monitor program effectiveness as well as employee training to educate each employee about the hazards of noise. Comprised of two divisions; one for industrial companies and one for public school districts, Bio has a diverse and well-rounded service base. Many of our clients have been testing with us for over 25 years, and word-of-mouth referrals have led to most of our client base. Dependability, excellent customer service, professionalism, and customer satisfaction are our primary objectives. With over 38 years of experience, we are still concerned with the little details that make the annual hearing testing go as smoothly as possible with the least amount of interruption to your production schedule. We look forward to designing a hearing conservation program that meets your needs. We are so confident that you will be pleased with the services we provide that we guarantee satisfaction.Read More
Is Bio-Acoustical a public company?
Bio-Acoustical is private company therefore does not currently have an official ticker symbol