Airim
Business Services · India · <25 Employees
Sujoy has previously handled Sales Strategy at Practo, where he used machine learning to improve sales and customer retention. Samvit has handled data at large scale in Walmart Labs, where he was a full stack developer with competitive pricing team. Over the past two years, Airim has gone on to be used by over 300 brands globally to increase self service on their websites using automated personalization. It's machine learning algorithms learn from more than a million events a day, to come up with hyper personalized content for end users navigating a website or a web app. Explore NowRead More
View Company Info for Free
Who is Airim
Headquarters
Bengaluru, Karnataka, India
Website
www.airim.co
Revenue
Industry
Software & Technical Consulting
Software
Popular Searches
Airim
Airim Integrations List
Airim Inc
Airim (acquired by Whatfix)
SIC Code 73,737
NAICS Code 54,541
Show More
Airim Org Chart
Phone
Email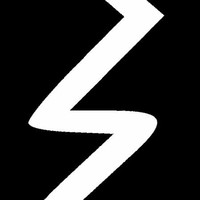 Samvit Majumdar
Co-Founder & Chief Technolog...
Phone
Email
Phone
Email
Phone
Email
Frequently Asked Questions regarding Airim
Where is Airim located?
Airim's headquarters are located at Bengaluru, Karnataka, India
What is Airim's official website?
Airim's official website is www.airim.co
What is Airim's Revenue?
Airim's revenue is <$5 Million
What is Airim's SIC code?
Airim's SIC: 73,737
What is Airim's NAICS code?
Airim's NAICS: 54,541
How many employees does Airim have?
Airim has <25 employees
What industry does Airim belong to?
Airim is in the industry of: Software & Technical Consulting, Software
Who is the CTO of Airim?
Airim's CTO is Samvit Majumdar
What does Airim do?
Sujoy has previously handled Sales Strategy at Practo, where he used machine learning to improve sales and customer retention. Samvit has handled data at large scale in Walmart Labs, where he was a full stack developer with competitive pricing team. Over the past two years, Airim has gone on to be used by over 300 brands globally to increase self s... ervice on their websites using automated personalization. It's machine learning algorithms learn from more than a million events a day, to come up with hyper personalized content for end users navigating a website or a web app. Explore NowRead More
What are Airim social media links?
Airim Linkedin page Airim Facebook page Airim Twitter page
Is Airim a public company?
Airim is private company therefore does not currently have an official ticker symbol